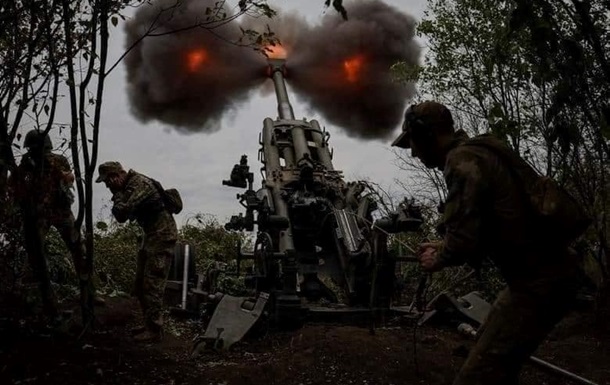 Photo: General Staff of the Armed Forces of Ukraine
Russian attacks repulsed in several directions
The enemy unsuccessfully tried to storm the positions of the Armed Forces of Ukraine in the Kharkov and Donetsk regions, according to the morning report of the General Staff of the Armed Forces of Ukraine.
The General Staff of the Armed Forces of Ukraine published a summary of the military invasion of the Russian Federation as of Wednesday morning, August 10.
In the Seversky direction, the enemy fired from cannon artillery near Senkovka, Chernihiv region.
In the Kharkiv direction, shelling from tanks, cannon and rocket artillery was recorded in the areas of the settlements of Udy, Dementievka, Novoe, Pitomnik, Russian Tishki, Pobeda, Upper Saltov, Stary Saltov, Mospanovo, Staraya Gnilitsa, Gusarovka, Korobochkino, Pyatigorskoe. The enemy fought offensive battles in the direction of Veterinary – Udy, but retreated with losses. Fighting continues in the direction of Bayrak – Gusarovka.
In the Slavyansk direction, the enemy shelled the areas of Bolshaya Kamyshevakhi, Dmitrovka, Karnaukhovka, Dovgenkoye, Vernopolye, Novaya Dmitrovka, Bogorodichny and Dolina.
In the Kramatorsk direction, the enemy carried out artillery shelling not far from Seversky, Grigorievka, Verkhnekamensky, Sidorov and Raygorodok.
In the Bakhmut direction, the invaders carried out shelling in the areas of the settlements of Konstantinovka, Bakhmut, Ivano-Daryevka, Pokrovskoye, Zaitsevo, Kodema, Kurdyumovka, Bakhmutskoye, Soledar, Yakovlevka and Vershina. Air strikes were carried out near Spirny, Soledar, Bakhmut, Zaitsev and Vershina.
The enemy made unsuccessful attempts to conduct assault operations in the directions of Novoluganskoye – Disputed, Vladimirovka – Yakovlevka, Stryapovka Soledar, retreated back.
In the Avdeevka direction, there were shellings near Maryinka, Avdeevka, Poprosnoy, Peskov, Pervomaisky, Nevelskoye, Petrovsky, Netaylovy and Krasnogorovka. Enemy attack aircraft operated near Krasnogorovka and Marinka.
The enemy is trying to resume the offensive in the direction of Donetsk – Sands, led the offensive in the directions of Mineralnoe – Avdiivka and Spartak – Avdiivka, but withdrew with losses.
In the Novopavlovsk and Zaporizhia directions, the invaders fired at the areas of the settlements of Konstantinopolske, Novomikhailovka, Malaya Tokmachka, Velikomikhailovka, Pavlovka, Vladimirovka, Shevchenko, Prechistovka, Bolshaya Novoselka, Burlatskoe, Vremya and Maly Shcherbaki. Air strikes were carried out near Pavlovka, Ugledar and Novoselka.
In the Yuzhnobuzhsk direction, the enemy fired along the line of combat and launched air strikes near Novogrigorovka, Andreevka and Olgino.
Recall, according to the General Staff on August 9, the Russian Federation lost 42,640 soldiers in Ukraine, as well as 1,817 tanks, 223 aircraft and 193 helicopters.

Russian warehouse blown up in Genichesk district: Ukrainian Armed Forces get it there too – MP

News from Perild.com in Telegram. Subscribe to our channel