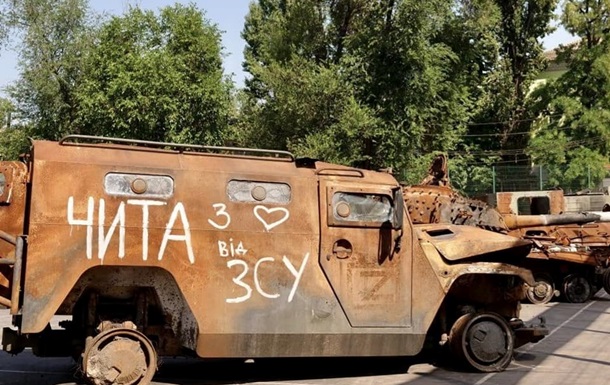 Photo: General Staff of the Armed Forces of Ukraine
Ukrainian defenders inflict damage on the Russian occupiers in all directions where active hostilities continue
The enemy unsuccessfully tried to conduct offensive battles in several directions, in almost all cases he had to retreat to his previous positions with losses.
The General Staff of the Armed Forces of Ukraine published a summary of the military invasion of the Russian Federation as of Friday morning, August 12.
In the Kharkov direction, the enemy carried out a fiery defeat using cannon and rocket artillery in the areas of the settlements of Lebyazhe, Sosnovka, Ukrainka, Dementievka, Pitomnik, Russian and Cherkassky Tishki, Shevelovka, Protopopovka, Upper Saltov, Tsirkuny, Staraya Gnylitsa. Inflicted air strikes near Rtishchevka and Upper Saltov.
In the Slavic direction, shelling was recorded near Vernopolye, Bogorodichny, Shnurkov, Kurulka, Krasnopolye, Dolyna and Zaliman. At the latter, the enemy also inflicted an air strike. The enemy is trying to make up for the loss of personnel and equipment.
In the Kramatorsk direction, the enemy shelled the areas of Seversk, Grigorievka, Serebryanka and Verkhnekamensky from cannon and rocket artillery. He led the offensive in the directions of the settlements of Verkhnekamenskoye and Ivano-Daryevka, but had no success, retreated.
In the Bakhmut direction, the enemy fired from tanks and artillery near Pereezdnoye, Veseloye, Bakhmutsky, Soledar, Vershina and Kurdyumovka. Engaged aviation near Vyemka, Ivano-Daryevka, Disputed, Yakovlevka, Soledar and Bakhmutsky. As a result of the offensive in the Gorlovka-Zaitsevo direction, the enemy was partially successful.
The enemy unsuccessfully waged offensive battles in the directions of the settlements of Ivano-Daryevka, Vyimka, Bakhmut, Veselaia Dolina and Kodema, after regrouping, resumed the offensive against Kodema.
In the Avdiivka direction, artillery shelling was recorded near Vodiane, Alexandropol, Avdiivka and Peski. The enemy launched air strikes near Marinka and Vodyany.
The occupiers tried to conduct offensive battles in the areas of Spartak and Marinka, but they were not successful, they retreated. Fighting continues near the village of Peski.
In the Novopavlovsk and Zaporozhye directions, the areas of the settlements Malaya Tokmachka, Malinovka, Lukyanovskoye, Gulyaipole, Shcherbaki, Vladimirovka, Bogoyavlenka, Novodanilovka, Orekhov, Novopol, Novoselka and Zheleznodorozhnoye were shelled. The enemy launched airstrikes not far from Ugledar, Maly Shcherbakov and Novomikhailovka.
In the Yuzhnobuzh direction, the enemy fired at the positions of the Defense Forces and civilian infrastructure facilities in the areas of the settlements of Ukrainka, Posad-Pokrovskoe, Luparevo, Stepnaya Dolina, Novogrigorovka, Vesely Kut, Shirokoye, Kobzartsy, Kavkaz, Belaya Krinitsa, Topolino, Ivanovka, Potemkino and Trudolyubovka. Nanes airstrikes near Osokorovka, Andreevka, Blagodatny, Novogrigorevka and Mirny.
"Ukrainian defenders are inflicting damage on the Russian occupiers in all areas where active hostilities continue," the report says.
Recall that the Armed Forces of Ukraine destroyed another ammunition depot of Russian invaders in the Kherson region.

News from Perild.com in Telegram. Subscribe to our channel