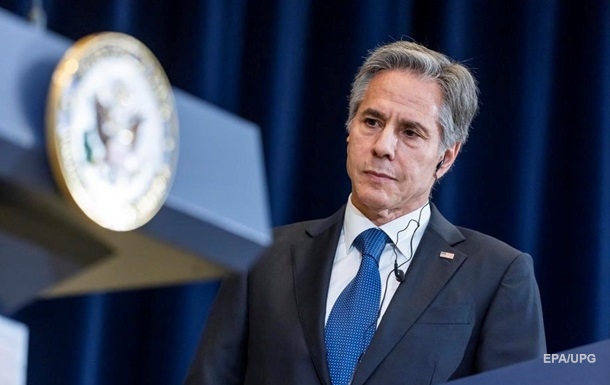 Blinken on DPR terrorist threats to execute prisoners: Russia is obliged to respect their rights
The US is "worried about reports" that the quasi-republic is bringing "charges" against British, Swedish and Croatian citizens.
US Secretary of State Anthony Blinken reacted to the threats of "DPR" terrorists to execute five foreigners who fought on the side of Ukraine. He wrote about this on his Twitter page on August 13.
According to him, the US is "concerned by reports" that "charges" are being brought in the quasi-republic against citizens of Great Britain, Sweden and Croatia.
"Russia and its proxies are bound by international humanitarian law, including the rights and protection afforded to prisoners of war," Blinken wrote.

We are concerned by reports of British, Swedish & Croatian nationals being charged by illegitimate authorities in eastern Ukraine. Russia and its proxies have an obligation to respect international humanitarian law, including the rights & protections afforded to prisoners of war.

— Secretary Antony Blinken (@SecBlinken) August 13, 2022
Earlier, Russian propaganda media disseminated information that on August 15 in the "DPR" they were going to start a "trial behind closed doors" over Swedish citizens Matias Gustavsson, Croatian citizens Vekoslav Prebeg, as well as British citizens John Harding, Andrew Hill and Dylan Healy.
The occupiers said that if "guilt is proven," then foreigners who fought for Ukraine could be killed.
Recall that on July 29, Russian invaders committed a terrorist act in a prison in Yelenovka, where they kept captured Ukrainian soldiers, including those from Azov. 53 people were killed and dozens more were injured. After that, the Russian embassy in Britain called for the Azovites to be hanged.
Earlier it was reported that the invaders in Mariupol are preparing a "trial" of Ukrainian prisoners of war on Independence Day.

News from Perild.com in Telegram. Subscribe to our channel