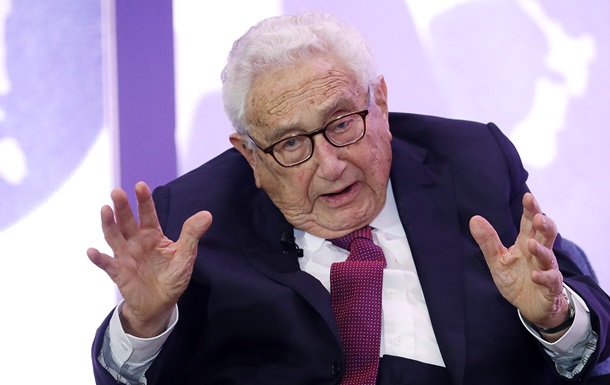 Photo: Getty Images
Kissinger changed his attitude towards Ukraine
Previously, the former secretary of state considered Ukraine "a set of territories once annexed to Russia."
Former US Secretary of State Henry Kissinger has changed his attitude towards Ukraine since the start of Russia's full-scale invasion. He said this when presenting his new book Leadership: Six Studies in World Strategy, writes The Wall Street Journal on 13 August.
The publication recalls that earlier Kissinger considered Ukraine "a set of territories once annexed to Russia." In his opinion, for the sake of stability, Ukraine had to act as a buffer between the West and Russia, which considers Ukrainian territories to be its own.
However, after Russia's full-scale invasion of Ukraine and previous aggression against the Ukrainian state, Kinssinger changed his mind.
"Now I think, one way or another, formally or not, Ukraine after this should be treated as a member of NATO," Kinsinger said.
And when asked by the Wall Street Journal about his controversial career, the former secretary of state replied that he does not torment himself with questions about whether he could have done something differently.
Recall that at the end of May, Kissinger made a scandalous statement about the need to cede Ukrainian territories to Russia in order to maintain close ties between Moscow and the West. His words were criticized by Western politicians and experts. Read more about this in the material Putin is shocked: reaction to Kissinger about Ukraine.
A few days later, the politician said that he was misunderstood and that he was "unconditionally for the freedom of Ukraine and its significant role in Europe."

News from Perild.com in Telegram. Subscribe to our channel