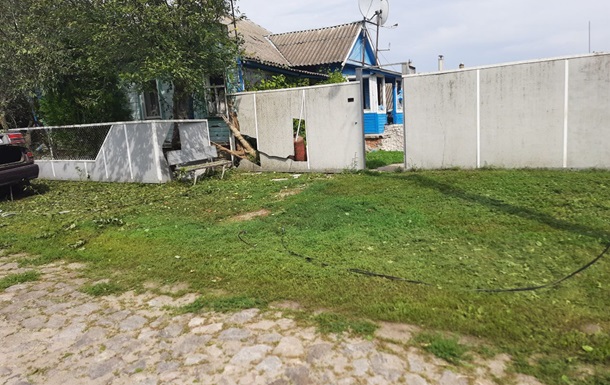 Photo: t.me/Zhyvytskyy/3844
More than 200 arrivals: during the day, the invaders carried out 15 attacks on the border of Sumy region
In the Shalygin, Khotyn, Belopol, Znob-Novgorod, Esman, Novoslobod, Buryn and Velikopisarevskaya communities, 223 arrivals were recorded.
Over the past day, the Russians have fired 15 times at eight border communities in the Sumy region. This was announced on Saturday, August 13, by the head of the Sumy OVA Dmitry Zhivitsky in Facebook.
According to Zhivitsky, the Russian army shelled the Shalygin, Khotinsky, Belopolskaya, Znob-Novgorodskaya, Esmanskaya, Novoslobodskaya, Burynskaya and Velikopisarevskaya communities.
"Fortunately, there are no casualties among people. But again there is destruction and injured livestock," the report says.
The Russians fired from cannon and rocket artillery, mortars and machine guns. In the Khotyn community, as a result of the shelling, the water supply was broken and the power grid was torn. Private households were also destroyed.
In the Novoslobodskaya community, the power supply was also interrupted and a calf was injured.
The day before, it was reported that in the direction of Pokrovskoye – Bakhmut, the enemy had a partial success, trying to gain a foothold.
According to OK Yug, Ukrainian fighters launched five airstrikes on strongholds and the accumulation of weapons and equipment of the Russian army in the Kherson region.

News from Perild.com in Telegram. Subscribe to our channel