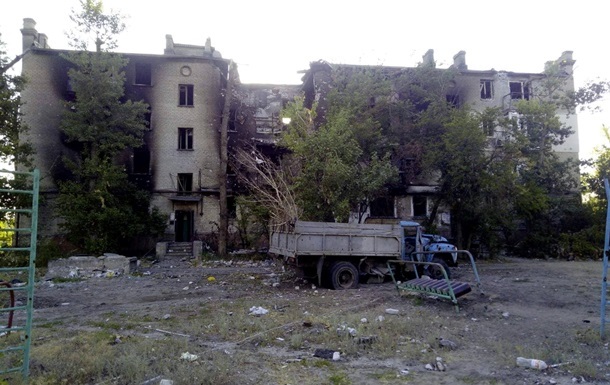 Photo: Sergey Gaidai / Facebook
People continue to live in dilapidated houses in the Luhansk region
In many high-rise buildings of the city, the roof is broken, windows are broken, not to mention the absence of some walls.
Residents of the captured cities of the Luhansk region are disappointed in the occupation authorities. This was stated by the head of the Lugansk OVA Serhiy Gaidai.
"Residents of Severodonetsk gave away their personal data more than a month ago in exchange for a promise to restore their living quarters. However, so far no one has come even for an examination. the whims of the weather make themselves felt – a short summer rain turned the life of the townspeople into a catastrophe. It is hard to imagine what will happen in the fall, in two weeks," he said.
According to Gaidai, the occupying authorities of Severodonetsk, instead of helping people, are following orders regarding the inspection of houses that are unsuitable for habitation.
"More than a hundred high-rise buildings have already been identified to be demolished. And they are actively engaged in this, instead of preparing the city for winter. For what? To show the politicians from the Russian Federation a picture of a flourishing city later. Therefore, nothing will be restored, because everything damaged will simply be demolished," said the head of the Lugansk OVA.
Recall that in the occupied Severodonetsk, Lugansk region, emergency high-rise buildings are falling. It is extremely dangerous to stay in damaged houses, but people continue to live there.
According to Alexander Stryuk, head of the Severodonetsk city VGA, the occupying authorities are trying to create a picture of "restoring life" in Severodonetsk, but there is no electricity or water in the city.

News from Perild.com in Telegram. Subscribe to our channel