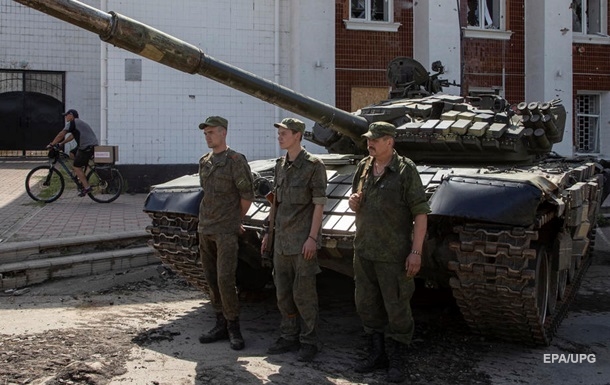 The military of the so-called "LPR"
The militias of the so-called "Luhansk people's republic" do not want to "liberate" the Donetsk region.
The invaders have stepped up mobilization measures in the occupied territories of Donbass, but the soldiers of the "LPR" refuse to fight for the "DPR". About this August 16 reported head of the Lugansk OVA Serhiy Gaidai.
He stressed that the Russian army has problems with personnel due to lack of motivation and significant losses at the front.
"The military of the so-called" LNR "refuses to follow orders on the territory of the "fraternal people" -" DPR ". They complain that they are being driven into the "DPR" by threats, intimidation, blackmail and delusion, although the territory of the "LPR", as they believe, " released," the head of the OVA specified.
Also, the occupying authorities do not fulfill the promises they make to the population.
"A month and a half ago, they said that they would restore gas in the recently captured cities within a week. Of course, this is impossible, given the volume of communications destroyed by Russian shelling. And all they could do was to complete a set of repairs by mid-August to restore actions of gas networks in villages," Gaidai said.
He added that in the village, where there are 300-400 houses, the invaders were supplying gas for four months.
"At this rate, the city is expected to collapse," the governor summed up.