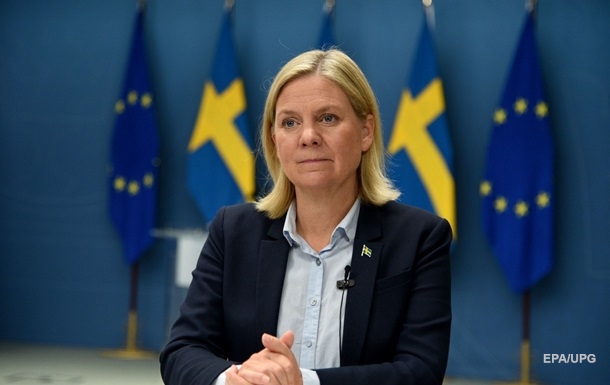 Prime Minister of Sweden Magdalena Andersson
The head of the Swedish government assured that Stockholm would comply with Ankara's demands for the extradition of "terrorists".
Sweden will comply with the terms of the memorandum of understanding agreed with Turkey for NATO membership. This was stated by Prime Minister Magdalena Andersson at a press conference, reports Reuters on Tuesday, August 16.
The official said last week's decision to extradite a man wanted for fraud to Turkey was made "in accordance with Swedish and international law, and we will continue to work in this direction."
It should be noted that Sweden and Finland jointly applied for NATO membership on May 18. This happened three months after the start of a full-scale Russian invasion of Ukraine. This step ended several decades of neutrality for Finland, and for Sweden a period of neutrality lasted 200 years.
The admission of both countries to the Alliance at the June summit in Madrid remained in doubt until recently due to Turkey's veto. However, the latter eventually removed it. However, this is not yet a final decision. Ankara is still making demands on Helsinki and Stockholm.
Turkey has previously stated that they allegedly do not see specific actions from Finland and Sweden, which are necessary for Ankara to approve their applications to NATO.
However, on June 28, Turkey agreed to support the entry of Sweden and Finland into NATO. The next day it became known that Ankara demanded that these countries extradite 33 "terrorists" – 12 people from Finland and 21 from Sweden.

News from Perild.com in Telegram. Subscribe to our channel