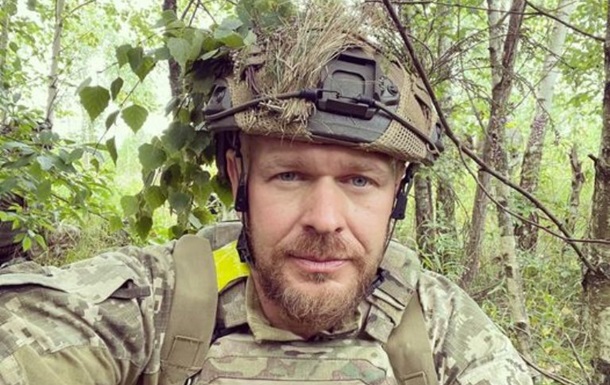 Photo: facebook.com/sashko.polozhinsky
Alexander Polozhinsky
The executor admitted that during the three months of service in the ranks of the Armed Forces of Ukraine he learned a lot, and his life could have been cut short more than once.
Ukrainian musician and ex-leader of the Tartak group Alexander Polozhinsky, who serves in the ranks of the Armed Forces of Ukraine, told how he almost died on the front line. He wrote about this on his Facebook page.
"I was at the front. Not even at zero – but even a little further. In fact – in a semi-encirclement. The total duration is much less than the total for all previous years of the war. But then I was with concerts, they didn't shoot directly at me and I always had option to flee at the slightest threat," he wrote.
According to the musician, the Russian invaders deliberately fired at him from various types of weapons.
"This time they hit me purposefully. From different types of heavy weapons. Around the clock. With interruptions, of course, sometimes – with quite long ones, but they could have arrived at any moment of the day or night," Alexander Polozhinsky shared.
At the same time, he added that sometimes the Russians hit the target, and the artist, risking his life, saved his colleagues.
"And it flew in. A lot. Once so much that I had to, then the mortally wounded bodies of two of my new friends were loaded into an evacuation car. A terrible experience. But it did not unbalance me. And I am not ashamed for a single moment of my stay at the front. How and for each of those who were there with me," the musician summed up.
Earlier it was reported that Alexander Polozhinsky from the beginning of the war of the Russian Federation came under enemy attack along with his detachment.

The ex-leader of the Tartak group spoke about the service in the ranks of the Armed Forces of Ukraine

News from Perild.com in Telegram. Subscribe to our channel