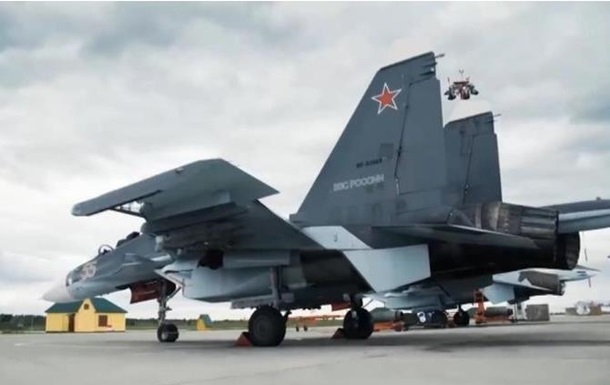 Photo: haberglobal.com.tr
Russia increased aviation activity at Belbek airfield
Due to the situation at the airfield near Sakami, where explosions took place last week, the Russian military began to actively use the Belbek airfield.
After the explosions at the airbase in Saki, the occupiers increased aviation activity at the Belbek airfield near Sevastopol. This was announced at a briefing on Tuesday, August 16, by Yuriy Ignat, spokesman for the command of the Air Force of the Armed Forces of Ukraine.
According to him, this is due to the situation after the explosions at the airfield in Saki, from where tactical aircraft of the Russian Federation took off.
Ignat clarified that the Air Force mainly recorded sorties of enemy Su-25 attack aircraft, Mi-24 and Mi-28 attack helicopters, as well as Ka-52 helicopters.
"Enemy aviation has not yet flown into the coverage area of ​​​​our air defense. But at the same time, we are recording the enemy's aviation activity: in a day, this is about one and a half hundred sorties of occupant aircraft from the territories of Belarus, Russia and the occupied Crimea adjacent to Ukraine," Ignat said.
He added that the Armed Forces of Ukraine continue their measures to protect the airspace of Ukraine.
Recall, on August 9, in the Crimea, near Novofedorovka, explosions thundered at a military base of the Russian Federation.
The biggest loss of the Russian Federation for the day. What happened in Crimea

News from Perild.com in Telegram. Subscribe to our channel