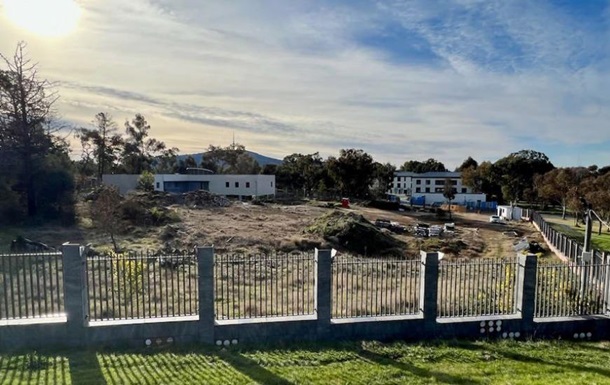 Photo: ABC News
The site where the embassy of the Russian Federation was supposed to be
For several years, the Russian Federation did not begin construction of a building on the allocated site, and the city authorities applied a "use it or lose it" policy.
In the capital of Australia, Canberra, the previously allocated land, which was intended for the construction of a new embassy, ​​was taken away from the Russian representative office. This was announced on Wednesday, August 17, by ABC Australia.
It is noted that the site in the center of Canberra was leased to Russian diplomats in 2008, and permission to build a new embassy was issued in 2011. According to the agreement, Russia was supposed to build a new building in three years, but never did so.
The position of the Russian leadership is that the construction was delayed allegedly due to the Australian sanctions that were imposed for the occupation of Crimea in 2014.
In the meantime, the city authorities said that the unfinished construction in the premium quarter spoils the overall aesthetics, in connection with which they decided to apply their policy "use it or lose it" and ordered the Russians to leave the territory within 20 days.
At the same time, Canberra notes that such a decision has nothing to do with a full-scale invasion of Ukraine and calls it an "independent case."
Earlier it was reported that Australia imposed sanctions against the Putin family. The sanctions list included 16 people, including Russian ministers, businessmen and relatives of the Russian president.
Australia also provided Ukraine with financial assistance and military equipment.

News from Perild.com in Telegram. Subscribe to our channel