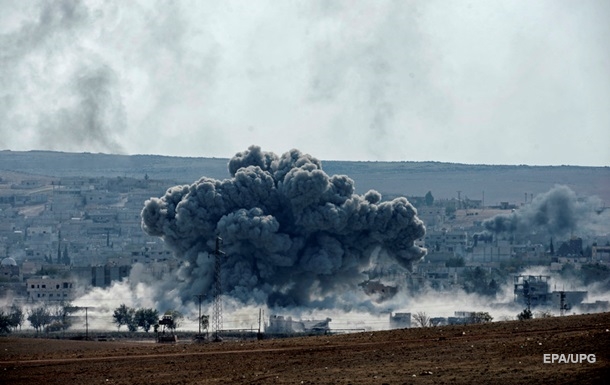 Explosion from airstrikes in Syria (file photo)
A military base in the northern province of Aleppo, near the Syrian-Turkish border, was attacked.
Eleven people have been killed in a Turkish airstrike on military positions in northern Syria. This was reported on August 16 by the agency Xinhua with reference to the Syrian Observatory for Human Rights.
According to the monitoring group, the Turkish military attacked a Syrian military base in the rural area of ​​the city of Ain al-Arab in the northern province of Aleppo.
Eight people were also injured in the attack. It is emphasized that the number of victims may increase due to the number of victims in serious condition.
At the moment it is not known whether all of those killed are soldiers.
"The air raid came amid Turkey's intensification of strikes in northern and northeastern Syria as part of Ankara's campaign against Kurdish militants," Xinhua said.
As reported Perild.com, in May, Turkish leader Recep Tayyip Erdogan announced that Turkey was planning a military operation in Syria. Its goal is to create a 30-kilometer security zone along the southern borders of the country as part of countering terrorist threats.

News from Perild.com in Telegram. Subscribe to our channel