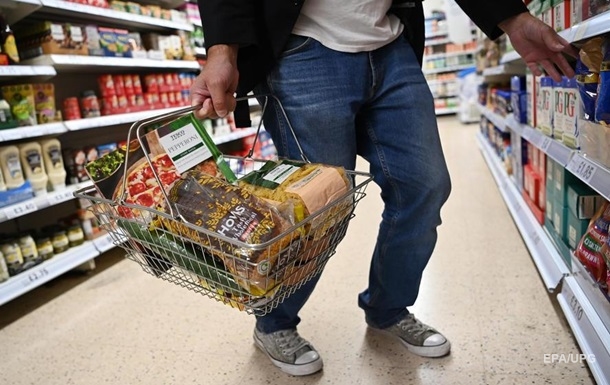 Prices for basic foodstuffs rise to a record high in Britain
Inflation in the country could reach its peak of 13.3% in October when electricity prices for households are raised.
At the end of July, the inflation rate in the UK rose to a new 40-year high. This is reported Sky News citing data from the National Statistical Service (ONS) on Wednesday, August 17.
Thus, the consumer price index (CPI) rose to 10.1% in 12 months in July against 9.4% in June and remained at its highest level since February 1982. At the same time, most economists predicted inflation in July at 9.8%.
It is indicated that the largest driver of the latest increase was the increase in food spending: annual inflation for them is now 12.7% compared to 9.8% in June, mainly due to higher prices for such basic products as bread, milk , cheese and eggs.
The Bank of England forecasts that inflation in the country will peak at 13.3% in October, when electricity prices for households are raised.
Recall that in early August, to combat inflation, the Bank of England raised its key interest rate by 0.5% to 1.75%. This is the first increase in the key interest rate in the UK by half a point at once since 1995. Experts predict that in September the key interest rate will be raised by another 0.5% to 2.25%.

Inflation in July turned out to be less than predicted – NBU

News from Perild.com in Telegram. Subscribe to our channel