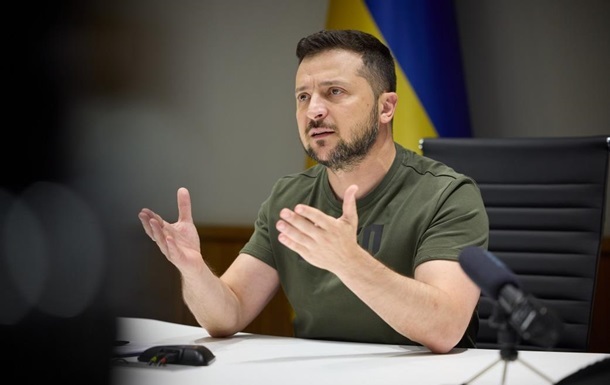 Photo: Office of the President
President of Ukraine Volodymyr Zelensky
Russia is worse than terrorists because it is "gluttonous" and does not plan to leave Ukraine anywhere or stop this war, the president said.
President of Ukraine Volodymyr Zelensky said that Russia does not intend to end this war, and therefore all negotiations with this state do not make sense. About this on Wednesday, August 17, President declared during communication with students and the media of Chile, answering the question about the absence of mediator states in the negotiations between Ukraine and the Russian Federation.
"For years we wanted negotiations, knowing that a full-scale invasion could happen at any moment and that we cannot live permanently with the fact that there will be a full-scale war. We understood who our neighbor was and what was happening in general, but Russia chose this path, the path destruction of all life that is in Ukraine. She did not need any intermediary," he said.
At the same time, Zelensky compared Russia with terrorists, calling it "gluttonous."
"They came to our land and started this war just to destroy us. No intermediaries will suit them. Because they are only interested in one thing – their complete domination in Ukraine, so that we don't exist, that there aren't people who want to be independent. They do not see us as future members of the EU, they do not see us as members of a democratic and independent state," the president said.
He stressed that Russia perceives Ukraine as a colony.
"They are not people. What kind of mediators can there be between people and the beast? You will not find mediators, because Russia does not want to end this war," Zelensky added.
Earlier, the President announced in which sectors of the front the most difficult battles are taking place.

News from Perild.com in Telegram. Subscribe to our channel