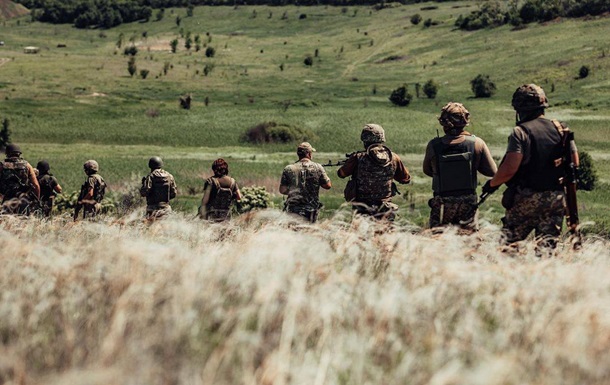 Photo: Zelenskiy / Official
The truce will not end Russian aggression or occupation of Ukrainian territories – it will simply give the Kremlin a breather, experts say
Russia seeks to seize as much territory as possible, organize pseudo-referendums on them as a basis for annexation, and also tries to split the unity of the West in the issue of support for Ukraine.
A number of American experts, military and diplomats called on the head of the White House, Joe Biden, to help Ukraine more decisively, namely, to increase the supply of weapons. About this on Wednesday, August 17, writes The Guardian.
At the same time, experts noted that in the war of the Russian Federation against Ukraine "a decisive moment is coming, and the vital interests of the United States are at stake, among other things."
In particular, among those who called for more active assistance to Ukraine: the former commanders-in-chief of the joint forces of NATO in Europe, Generals Philip Breedlove and Wesley Clark; former State Department and Pentagon official Dibra Kagan; former Ambassador to Finland and Turkey Eric Edelman; Dr. Evelyn Farkas, former US Under Secretary of Defense for Russia, Ukraine, and Eurasia; Ambassador Daniel Fried, former Under Secretary of State for European Affairs; former US Ambassador to Ukraine John Herbst; ex-commander of the US Army in Europe, Lieutenant General Ben Hodges; former ambassador to Germany John Kornbloom; former Deputy Secretary of State David Kramer; former First Deputy Minister of Defense Yen Lodal; former Assistant Attorney General Robert McConnell; ex-ambassador-at-large for the former USSR Stephen Sestanovich; former US intelligence officer, security expert John Cypher; former ambassadors to Ukraine William Taylor and Marie Yovanovitch; former Special Representative of the US State Department for Ukraine Kurt Volker; former Deputy Secretary General of NATO and Assistant to the Head of the Pentagon, US ex-ambassador to Russia and NATO Alexander Vershbow.
Addressing the US President, they noted that the States are already providing military and financial assistance to Ukraine, but stressed that it is insufficient and still cannot help Ukraine recapture the occupied territories.
"Because of being overly careful not to provoke an escalation by the Russian Federation (conventional or nuclear), we are actually ceding the initiative to Russian President Vladimir Putin and reducing the pressure on Moscow, which should make it stop its aggression and seriously want negotiations," noted by the signers.
They also pointed out that the actions of the Russians are immoral, unacceptable, which point to the genocide of Ukrainians.
"American principles and interests require a strong response – enough to force the Russians to retreat as close as possible to the borders as of February and make the price of war "expensive" enough. Now that Russian troops are trying to regroup in the east and prevent Ukraine's attempt to reconquer Kherson in the south, Ukraine's allies must remove all obstacles by giving Ukraine the tools it needs to gain an advantage.
At the same time, they stressed that other European countries, including the Baltic countries, are now under threat.
"With the right weapons and economic support, Ukraine is capable of defeating Russia. And if it does, it's less likely that our military will have to risk their lives protecting US-backed allies who are also threatened by Russia," they argue.
Experts also drew attention to the "truce" that Moscow is talking about. They stressed that there is nothing to talk about with the enemy, and the enemy only uses the so-called truce to regroup forces and prepare a new strike.
They note that Russia is now seeking to seize as much territory as possible, organize pseudo-referendums on them as a basis for annexation, and is also trying to split the West's unity in the issue of support for Ukraine, using gas blackmail before the approach of winter and creating threats to global food stability.
The signatories take issue with the Biden administration's concerns that certain actions could be too provocative for Putin and that, as national security adviser Jake Sullivan said, the White House wants to "avoid World War III."
In their opinion, although Russia has repeatedly resorted to nuclear threats, it should be remembered that the United States is also a nuclear state, and it would be a strategic mistake to assume that nuclear deterrence no longer works.
Recall that the President of Ukraine said that Russia does not intend to end this war, and therefore all negotiations with this state do not make sense.

News from Perild.com in Telegram. Subscribe to our channel