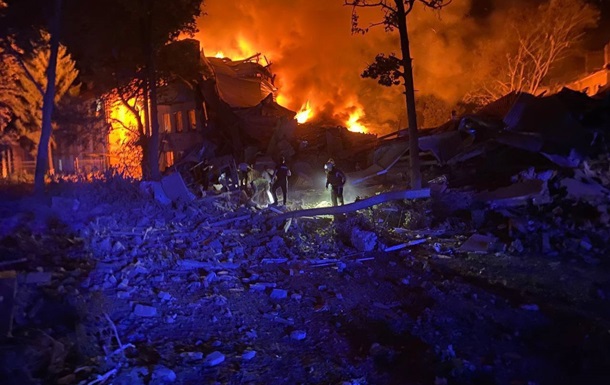 The Russians began to spread another fake about "military facilities" at the site of the strike
Among the 16 victims there is an 11-year-old child. One man is in serious condition, the rest are hospitalized – on average.
The Russian occupiers probably attacked the dormitory in Kharkov from Iskanders. As a result of the enemy attack, seven people were killed, 16 more, including an 11-year-old child, were injured. On Thursday, August 18, it is said in Telegram head of the Kharkiv OVA Oleg Sinegubov.
He noted that one man is in serious condition, others were hospitalized with moderate injuries. Rescuers continue to search.
"The Russians brutally and purposefully hit civilians. And now, in their so-called media, they are spreading yet another fake about military facilities. Not a single military facility. Exclusively civilian ones, including pensioners and children. This is real terrorism, which only monsters are capable of!" said the head of the OVA.
In turn, the mayor of Kharkov Igor Terekhov reportedthat all the wounded are already in hospitals, where they are given all the necessary assistance and they are provided with all the necessary medicines.
"Everyone who was left homeless after this brutal shelling has already been provided with housing," he said.
"What happened on Wednesday evening proved once again that this is not a war of one army against another. They are fighting for our death as a people. That is why they are hitting residential buildings.
Kharkov, unfortunately, was very unlucky with its neighbor, but lucky with the people who live in the city. No one remained indifferent to the tragedy that occurred. Nor the police, who were among the first to be at the scene of the shelling. Nor the heroic rescuers who pulled people out from under the burning rubble. Not the doctors who save the lives of the victims," ​​he added.
Recall that the Russians in the network rejoice at the shelling of civilians in Kharkov.

News from Perild.com in Telegram. Subscribe to our channel