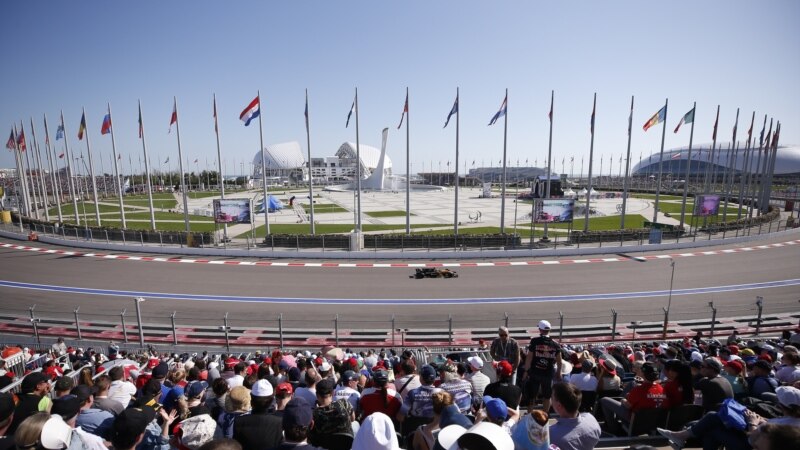 Formula 1 President and CEO Stefano Domenicali declaredthat the most prestigious and popular car races in the world will no longer be held in Russia.
Domenicali noted that "the money for hosting the Russian Grand Prix was insane, but some things are non-negotiable." "I can promise: we will not conduct any negotiations with the Russians, there will be no more races there," summed up the head of Formula.
The Formula 1 Russian Grand Prix has been held since 2014 at the Sochi circuit, built by order of Vladimir Putin. In the next season, the Russian stage of the race was supposed to move near St. Petersburg.
It was reported that the construction of a new route worth 11 billion rubles was carried out by the cousin of the President of Russia Mikhail Shelomov, as well as the company of Putin's friend Yuri Kovalchuk. The autodrome was to be built 54 kilometers from St. Petersburg, next to the Igora ski resort. Putin was at the opening of the resort. Same place in 2013 celebrated a wedding his daughter Katerina Tikhonova. The Proekt publication, in turn, claimed that the owner of the resort was the mother of Putin's alleged illegitimate daughter, Elizaveta Krivonogikh.
Since the beginning of the armed invasion of the Russian troops on the territory of Ukraine, most sports international federations have excluded Russian athletes from their competitions. In particular, the Russian national football team was deprived of the right to participate in the World Cup, and Russian football clubs were excluded from the largest European tournaments – the Champions League and the Europa League. Also, Russian hockey players were suspended from international competitions.
Vladimir Putin, commenting on the sanctions against Russian sports, said that "the suspension of athletes not only violated the fundamental principles of sports, but also trampled on basic human rights."