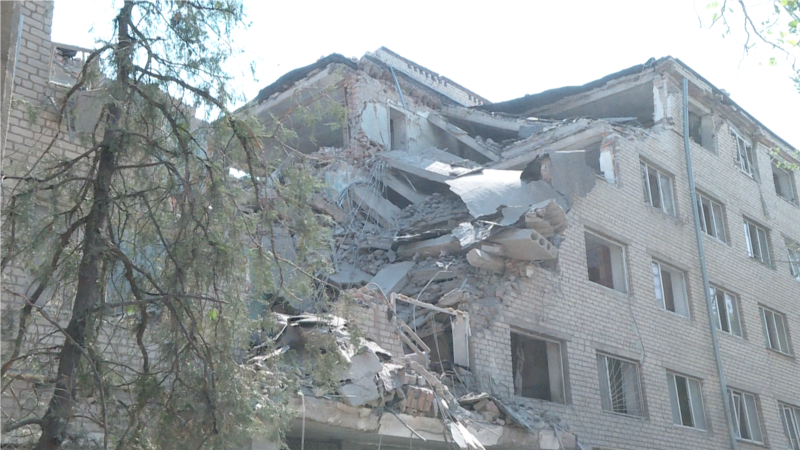 On the night of Friday and in the early morning of August 19, Russian troops shelled several regions of Ukraine with rockets, and there were civilian deaths. About it report local authorities.
In Kharkiv, one of the rockets allegedly hit the building of an educational institution. As a result of the shelling of the city, a woman was killed. On August 17, a strike on a hostel in Kharkov killed 17 people.
Attacks were also made on the city of Nikopol in the Dnepropetrovsk region, there is destruction of residential buildings. 1 person died. In Nikolaev, according to local authorities, three rockets hit the buildings of the Petro Mohyla Black Sea National University.
Most of the dead – 5 people – per day in the Ukrainian-controlled part of the Donetsk region. Russian troops continue their attempts to attack the cities of Soledar, Seversk and Bakhmut. At the same time, as noted by the Washington Institute for the Study of War (ISW), for the first time since July 6, Russian sources did not report new territorial gains in Ukraine over the past day.
The night before, a fire and an explosion were reported at an ammunition depot in the Belgorod region. Explosions were also recorded in the annexed Crimea – in Kerch and near Sevastopol. Russian authorities claim that the air defense systems were shot down by drones. The Ukrainian military did not confirm or deny their involvement in the events in the Belogorod region and Crimea.