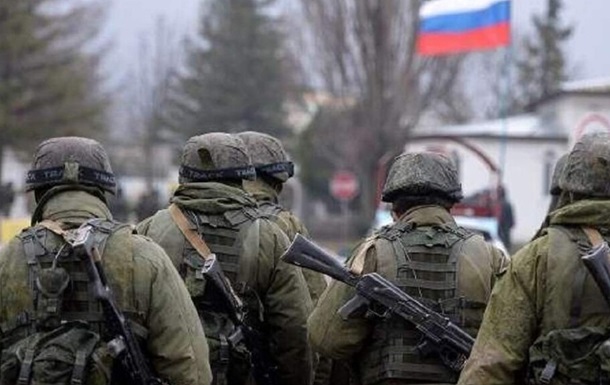 Photo: realist.online
Captured Russians will not be extradited to Russia if they themselves do not want to
Russian citizens who have surrendered to the Armed Forces of Ukraine will be returned to Russia only if they themselves want it.
President of Ukraine Volodymyr Zelensky addressed the Russians about mobilization for the war against Ukraine and urged them to protest or surrender. On Thursday, September 23, he said in an evening video message.
"When Russia claims that it wants negotiations, but itself announces mobilization… When Russia knows Ukraine's clear position about the impossibility of a diplomatic process after Russia holds any pseudo-referenda… Everything is clear to everyone. Russia itself hides the prospect of negotiations with its own hands "Zelensky said.
At the same time, he drew attention to the fact that protests against "partial mobilization" were held in Russian cities.
"Protests against mobilization took place in the cities of Russia. And even if not massive, but they were. And there are. And this is an indicator. Not only in Moscow and St. Petersburg. We know the real mood in the regions of Russia. We see that people in Dagestan, in Buryatia, in other national republics and regions of Russia, they understand that they were simply thrown. They were thrown to death," the president said.
Addressing the Russians, Zelensky stressed that they "have already become accomplices in the crimes, murders and torture of Ukrainians."
"Because you were silent. Because you are silent. And now is the time for you to choose. For men in Russia, this is a choice: to die or live, to become crippled or to remain healthy. For women in Russia, the choice is to lose forever husbands, sons, grandchildren or still try to protect them from death, from war, from one person," the head of state said.
Zelensky also noted that the agendas for 300,000 people were printed and signed in advance, even before the decision to mobilize appeared.
"Our intelligence has proven this. But the Russian leadership is preparing to take up to a million men into the army – this is the main thing that they are now silent about," the president stressed.
He recalled that 55,000 Russian soldiers died in this war in six months.
"Tens of thousands are injured, maimed. Do you want more? No? Then protest. Fight. Run away. Or surrender to Ukrainian captivity. These are options for you to survive," the head of state said.
Also, adviser to the head of the President's Office Mykhailo Podolyak wrote in Twitterthat Russian citizens who have surrendered to the Armed Forces of Ukraine will be returned to Russia only if they themselves want it.
Podolyak called on forcibly mobilized Russian citizens who do not want to "die ingloriously in a foreign country" to surrender at the first opportunity.
"Ukraine guarantees you the preservation of life and decent treatment," he wrote.
Earlier, the president said that Vladimir Putin's decision to mobilize is a frank admission that the regular army of the Russian Federation, which had been trained for decades to capture someone else's, could not stand it and crumbled.

News from Perild.com in Telegram. Subscribe to our channel