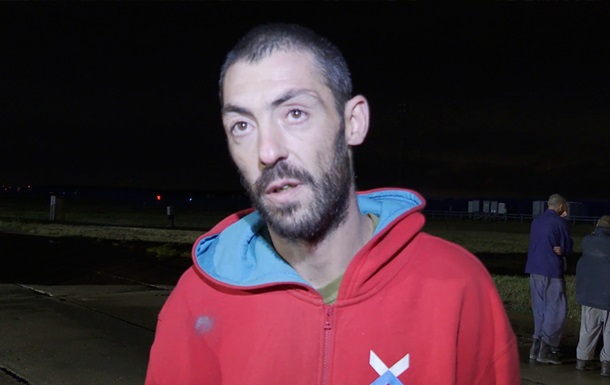 Photo: Social networks
Russian occupier Vyacheslav Starostin
The Russians, who were released from captivity, suddenly told Russian propagandists that there was supposedly "fascism" in Ukraine.
Russian prisoners of war who were released from captivity began to claim to the propaganda media about "Nazism" in Ukraine and alleged mistreatment by the Ukrainian military.
In particular, the Russian Vyacheslav Starostin suddenly began that he was beaten, kept in the basement and fed so rarely that he "lost 10 kilograms."
"Fascism is present in Ukraine. May God give strength and health to return and fight them to the very end," he told Russian propagandists.
It should be noted that earlier he gave an interview to journalist Vladmir Zolkin, in which he urged his fellow citizens not to go to war in Ukraine.
"There is no Nazism here, no Nazism. No need to come here to fight!", the Russian urged his fellow citizens.
Another Russian occupier Konstantin Leontiev informedthat Ukrainian servicemen allegedly forced him to say "many things" on camera.
"They fed me twice a day: they gave me two or three tablespoons of porridge, they constantly insulted us. We bathed once a month. There were no conditions, it was very difficult. They didn't let me call home," he says.
However, in an interview with Zolkin, the invader tells the opposite: about good food and human attitude towards him in Ukrainian captivity.
His claim that he was "not allowed to call home" refutes the video of him having a video call with a girl.
"Listen to me. I'll just tell you that here the eyes open differently," the occupier said to his girlfriend.
As you know, a photo of Russian invaders released from captivity appeared on the Web. Russian soldiers look healthy on them, unlike the Ukrainian defenders transferred by the Russian Federation, Ombudsman Dmitry Lubinets noted.
Perild.com also previously reported that the Russian Federation, through the mediation of the prince of Saudi Arabia, released 10 foreign soldiers who served in the Armed Forces of Ukraine from captivity.

News from Perild.com in Telegram. Subscribe to our channel