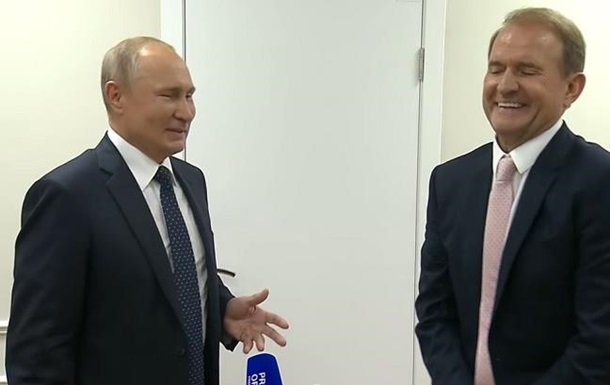 Photo: Screenshot
Putin will now have time to communicate with Medvedchuk
Through Viktor Medvedchuk, the financing of intelligence networks and the filling of the secret budget of the FSB went, Kirill Budanov noted.
People's deputy and godfather of the Russian president Viktor Medvedchuk is most of all needed by the Federal Security Service of the Russian Federation. On Thursday, September 22, Kirill Budanov, head of the Main Intelligence Directorate of the Ministry of Defense, said this at a briefing, answering the question why Vladimir Putin needs Medvedchuk.
"From the point of view of intelligence information: at this stage, Medvedchuk is most needed by the Federal Security Service, and not by anyone specifically. Because he is the person through whom the financing of many intelligence networks here went directly. In general, certain officials were financed through him persons and filling the secret fund of the FSB budget. Therefore, they really need it. This is a means, first of all, of influence, and earning money, laundering money, "Budanov said at a briefing in the President's Office, answering journalists' questions.
According to him, this is the main reason why in Russia they fought so hard for Medvedchuk.
In turn, Andriy Yermak, head of the President's Office, added that Medvedchuk is "a very powerful source of information for them."
Recall that on September 21, Ukraine exchanged Medvedchuk for 200 prisoners of war, most of whom are defenders of Azovstal.
And today, the press secretary of the President of the Russian Federation Dmitry Peskov refused to comment on the information about the exchange of Medvedchuk.
It should be noted that at the end of May, the Kremlin speaker still commented on the situation with the exchange of Medvedchuk for the Ukrainian military from Azovstal. In particular, he assured that it was impossible to do so.

News from Perild.com in Telegram. Subscribe to our channel