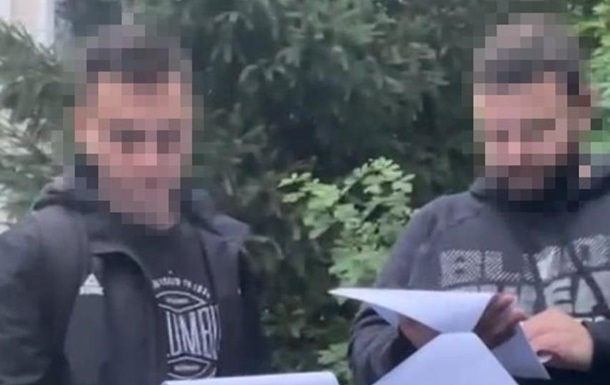 Photo: t.me/SBUkr
The blogger conducted information and subversive activities
The man publicly insulted Ukrainian volunteers and defenders, working in favor of the aggressor country, they say in the SBU.
The SBU reported suspicion to a Kyiv blogger who filmed provocative streams discrediting the Armed Forces of Ukraine for the Russian media. The secret service announced this in Telegram.
"The security service documented in Kyiv the information and subversive activities of one of the well-known bloggers who disseminated Russian propaganda. He filmed a provocative video while military convoys or vehicles of Ukrainian defenders were moving in the capital region. In his efforts, he insulted our defenders, and also tried to record them faces and car numbers. He taught the footage on his own Internet platform and social networks," the report said.
In addition, it is noted that the Kremlin propagandists used this content to prepare custom-made broadcasts and fake "news", as well as to "disperse" disinformation about the civic position and patriotic sentiments of the inhabitants of the Kiev region.
The blogger also publicly insulted Ukrainian volunteers and demanded money from them for publications in support of the defense forces.
At the moment, the pre-trial investigation is ongoing.
Recall that earlier a blogger from the Chernihiv region, who justified the military aggression of the Russian Federation in Ukraine, was notified of the suspicion of war propaganda. In her posts, she glorified the invaders.

A blogger who called himself "the main speaker of the war" was informed of suspicion

News from Perild.com in Telegram. Subscribe to our channel