Vivien took her mother's maiden name Justine. The Los Angeles County Superior Court allowed her to change her name, as well as change her gender.
The son of American billionaire Elon Musk, Xavier Alexander Musk, had a sex change and was born for the first time. About it informs DailyMail.
It is noted that the 18-year-old filed a legal petition for a name and gender change back in April, saying he wants to be known as Vivienne Jena Wilson, in part to distance himself from his father.
In particular, in the documents, she indicated that her decision was motivated "by the fact that she no longer lives with her biological father and does not want to be associated with him in any way, form or manner."
So, the other day Vivienne in her new body got into the lenses of the paparazzi in Santa Monica, where she arrived in a Tesla. For the walk, she chose a brown T-shirt with a yellow pattern, black sweatpants and sneakers. Also, Musk's daughter put on a mask and loosened her long blond hair.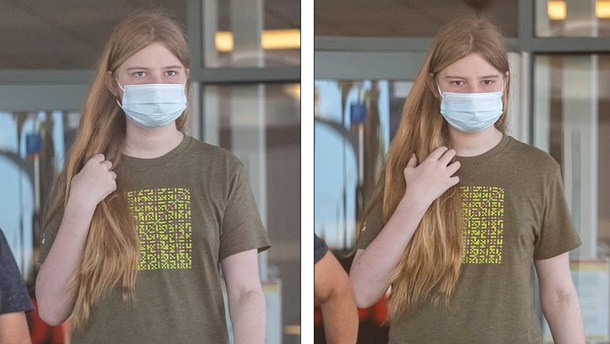 Screenshot
It was previously reported that transgender model Emira Dispeyn became the face of the famous lingerie brand Victoria's Secret for the first time.

Musk's son says he's going to be a girl

News from Perild.com in Telegram. Subscribe to our channel