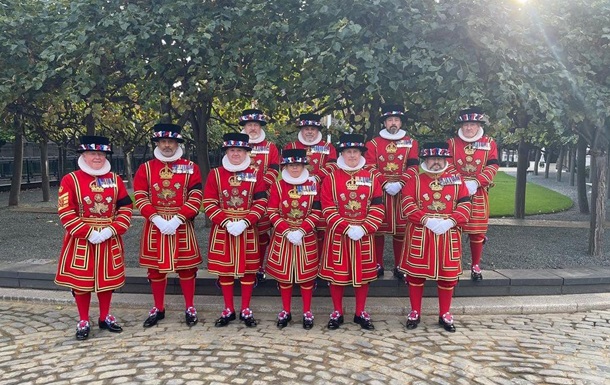 Photo: instagram.com/beefeaterandy
Beefeaters
A training ground was built for the farewell ceremony. Beefeaters rehearsed and rested there.
At the funeral events of Queen Elizabeth II of Great Britain there were beefeaters from the Tower. They showed how they were preparing for the ceremony of farewell to the monarch. Beefeater Andy Merry posted a photo on Instagram.
According to him, a model was built in the Tower, similar to the farewell place in Westminster Hall. At the same time, the guards had minutes when they could relax in a special relaxation room.
"A last few behind-the-scenes photos. A training ground in the Hyde Park barracks, where everyone who took part in the vigil rehearsed the carefully choreographed movements that had to happen in order to get a post and get help. A few photos from the stairs waiting for the descent and our rest areas where we could sit down, drink tea and relax. The emotional loss was exhausting, as were the long nights (summed up the last photo in which I lay in a dream)," said Merry.
Recall that the farewell ceremony for Elizabeth II, who died on September 9, was held at Westminster Hall in London on September 19. The Ministry of Culture said more than 250,000 people attended. However, the figure has not yet been fully calculated.

Kyiv chant at the funeral of Elizabeth II was called Russian

News from Perild.com in Telegram. Subscribe to our channel