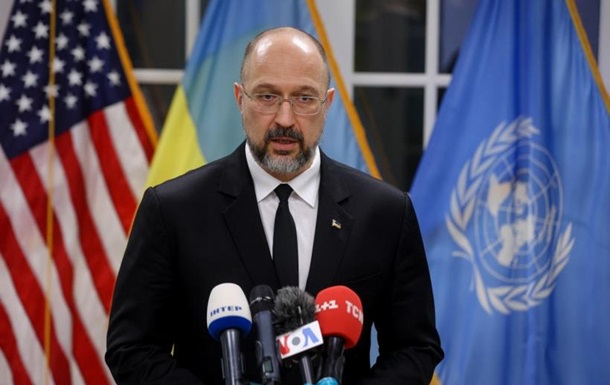 Photo: Press Service of the Cabinet of Ministers
The restoration of Ukraine will cost hundreds of billions, stressed the Prime Minister
Ukraine is lobbying for a new international agreement to confiscate Russian assets, the prime minister said.
Western countries have frozen the assets of the aggressor country Russia in the amount of $300 billion to $500 billion, Prime Minister Denis Shmigal said during a press briefing in New York. informs press service of the Cabinet of Ministers on Friday, September 23.
According to him, Ukraine is lobbying for the adoption of a new international agreement to confiscate these assets.
"We are also discussing the issue of changing the national legislations of partners for such confiscation in favor of Ukraine. The aggressor must pay his price, and his funds become the main resource for our large-scale restoration," Shmyhal said.
The Prime Minister stressed that Ukraine's long-term recovery would cost hundreds of billions and should not be funded by either Ukrainian taxpayers or partner taxpayers. A large-scale restoration should take place with Russian funds.
According to Shmyhal, during meetings with the leaders of partner countries on the sidelines of the UN, he received assurances of unconditional support for Ukraine, despite Russia's latest provocative steps.
He said that Ukraine, together with its allies, is working on the extension of the grain agreement, the demilitarization of the ZNPP, additional funding and new sanctions against Russia.
This week it was reported that the United States plans to transfer the frozen assets of Russia to Ukraine. The US Justice Department has asked Congress for permission to use confiscated Russian assets to support Ukraine.
Also, the EU began to prepare a law on the confiscation of assets of the Russian Federation. The European Parliament has already approved the relevant directive. In October, it must be approved by the EU Council.

News from Perild.com in Telegram. Subscribe to our channel