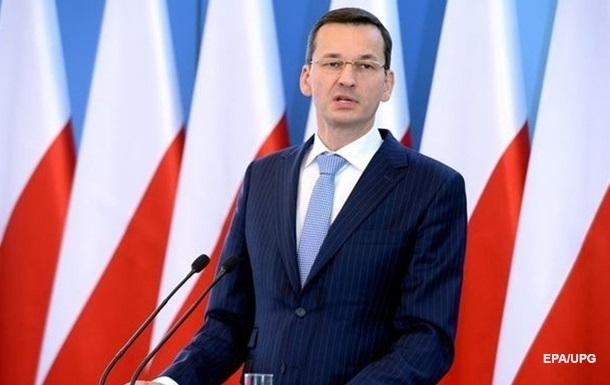 Polish Prime Minister Mateusz Morawiecki
Some parts of Russia are actually prisons for the peoples inhabiting them, emphasizes Mateusz Morawiecki.
The peoples inhabiting the territory of the current Russian Federation, in particular the Chechens, could free themselves from the oppression of the ruling Kremlin regime and gain independence. This was stated by Prime Minister of Poland Mateusz Morawiecki.
According to him, at present there are parts of Russia that are actually prisons for other peoples.
He believes that these parts of Russia, in particular Chechnya, could be liberated so that they can become independent.
The head of the Polish government noted that these peoples have been fighting for their freedom for centuries and the last few decades – with great motivation.
"I believe that this country (Chechnya – ed.) deserves its independence," Moravetsky stressed.
The Prime Minister of Poland added that he wants the Russian neighbors to be all right and to be able to develop normally.
"This is what all countries want to happen to Russia. Unfortunately, this is not what was expected of them in recent decades, in recent centuries," the Polish official added.
---

It should be noted that in November 1990, the First Chechen National Congress was held in Grozny, the capital of Chechnya, at which the Executive Committee of the All-National Congress of the Chechen People (OKChN) was elected.

OKCHN set as its goal the exit of Chechnya not only from the RSFSR, but also from the USSR. It was headed by Major General of the Soviet Air Force Dzhokhar Dudayev.

As a result, this ended in the virtual separation of Chechnya from Russia and two long wars, during which Moscow was able to suppress the Chechen forces.
It should be noted that the head of the current ruling regime of Chechnya, Ramzan Kadyrov, called for a stronger strike on Ukrainian cities.
In addition, Kadyrov announced a "retribution plan" for Ukraine and new tactics of Russian troops.

News from Perild.com in Telegram. Subscribe to our channel