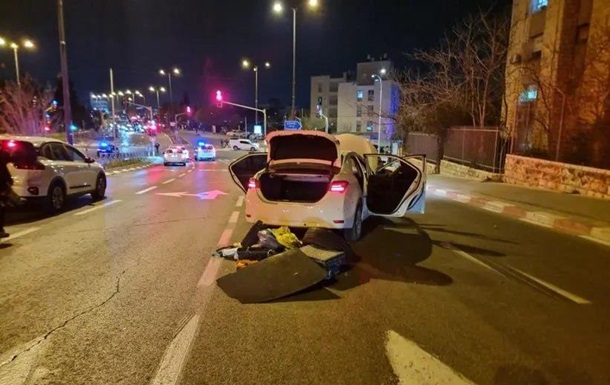 Police shoot dead man who started shooting
A man opened fire on people who were leaving the synagogue after Friday evening prayers.
A terrorist attack took place at the Ateret Abraham synagogue in Jerusalem on Friday, January 27, as a result of which at least seven people were killed and 10 others were injured, reports the Jerusalem Post.
It is noted that a 21-year-old man opened fire on people who were leaving the synagogue after Friday evening prayers.
The terrorist was identified as Alkam Khayri from East Jerusalem. Prior to the attack, he was reportedly not associated with terrorist activities.
After he entered the synagogue and attacked people, the shooter reportedly began chasing people who were trying to flee.
He then tried to flee the scene in a car and fired at the Israeli police officers.
The policemen returned fire and killed him.
Later, Hamas spokesman Hazzem Qassem said that the attack was a response to an Israeli special forces operation in Jenin the day before, during which nine Palestinians were killed.
Footage of the celebration of the attack in a number of Palestinian areas also appeared on social networks.

At least 8 #Israelis have just been shot to death in a terror attack against a #synagogue in #Jerusalem on #Holocaust Memorial Day.

Celebrations and fireworks reported from multiple #Palestinian areas.#IsraelCrimes pic.twitter.com/9B9gdVOQ87


— Tw¡tter_Trends 🇵🇱🇺🇦🇺🇲 (@Twetter_Trends) January 27, 2023

From Gaza, Nablus and Jenin, Palestinians are celebrating the mass murder of 8 Jews, praying at a Synagogue in Jerusalem on Shabbat.

These people are scum of the earth. Pure heartless evil. pic.twitter.com/oKiMJzZ2M1

— Arsen Ostrovsky (@Ostrov_A) January 27, 2023
Recall that on January 27, the world celebrated the International Day of Remembrance of the Victims of the Holocaust.

News from Perild.com in Telegram. Subscribe to our channel