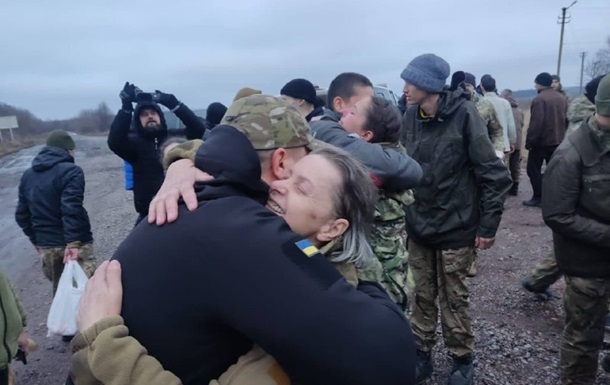 Photo: Telegram / Andriy Yermak
The Ombudsman explained that this is not about an exchange, but about repatriation
The Ukrainian side hopes to return 800 of its wounded soldiers from Russia through the repatriation procedure.
The Ukrainian and Russian sides at a meeting in Turkey discussed the issue of returning wounded servicemen from captives. This was stated by the Commissioner of the Verkhovna Rada of Ukraine for Human Rights Dmitry Lubinets in an interview with Radio Liberty, published on Friday, January 27.
He explained that this was not about an exchange, but about the repatriation of seriously wounded servicemen. In addition, the return of civilians from Ukraine, including children, was discussed.
"Actually, based on the results of our meeting (with Moskalkova – ed.), the big exchange information that was being prepared was not made public. The only aspect that we discussed with her in the context of prisoners of war was the issue of the possible return of seriously wounded servicemen, prisoners of war from both sides," he added.
According to him, about 800 wounded Ukrainian soldiers are in Russian captivity.
"According to our data, there are 800 seriously wounded servicemen of the Armed Forces of Ukraine on the territory of the Russian Federation. According to the Russian side, there are 200 seriously wounded prisoners of war of the Russian army on the territory of Ukraine. Therefore, these figures were heard. But, as I said, this is not an exchange procedure This is a repatriation procedure," the Ombudsman said.
---

Repatriation is a procedure prescribed in the Geneva Convention. It includes the return of the wounded, seriously wounded prisoners of war without any conditions, without reference to the number.

(embed)https://www.youtube.com/watch?v=UO1VqSgLvBQ(/embed)
Recall that the Ukrainian side managed to return from captivity a total of 106 Ukrainian civilians.
In addition, Ukraine and Russia are working on a large-scale exchange of prisoners: they plan to exchange about a thousand people.

News from Perild.com in Telegram. Subscribe to our channel