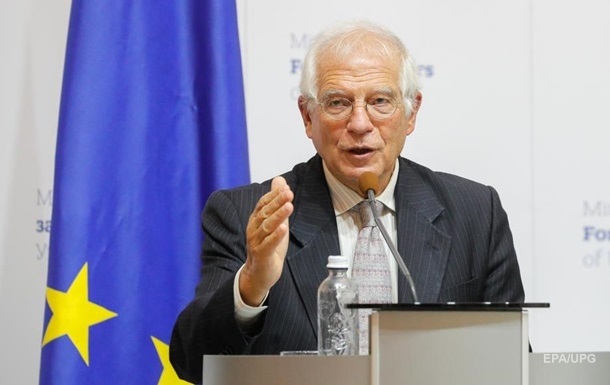 EU chief diplomat Josep Borrell, during an official visit, tried to convince South Africa to influence Russia in the war against Ukraine, but in response he heard that this is a problem for the whole world.
Joint maneuvers between Russia and South Africa on the anniversary of a full-scale Russian invasion of Ukraine is not the best solution, EU High Representative for Foreign Affairs and Security Policy Josep Borrell said during a visit to South Africa on Friday, January 27. "But our preferences are not reflected in the foreign policy decisions of our partners," he stated at a press conference in Pretoria.
With regard to the position of third countries regarding Russian aggression against Ukraine, the European Union "respects the right of each state to pursue a foreign policy in accordance with its own interests," Borrell stressed.
At the same time, the chief diplomat of the European Union noted that "there is no doubt that Russian aggression is illegal from the point of view of international law" and poses a threat to the whole world, including Africa.
The EU is not calling on South Africa to choose a side in this conflict, he stressed. "We are simply asking all countries of the world to stand up for the UN Charter, nothing more, nothing less," Borrell said. "The European Union considers South Africa an important partner in maintaining and strengthening the rules-based international order."
He expressed hope that South Africa will use its good relations with Russia and its role in the BRICS (a group of countries that include Brazil, Russia, India, China and South Africa) to convince Moscow to end the war.

Position South Africa
However, South African Foreign Minister Naledi Pandor said at a joint press conference that the war in Ukraine is a problem for the whole world. "Let's work as a global community and not say, 'South Africa, you know Russia, convince them,'" she said.
According to Pandor, countries should achieve a negotiation process between Ukraine and Russia and "a result that would take into account the interests of all parties to the conflict."
Regarding joint maneuvers with the Russian Federation, she noted that "last year we conducted military exercises with the United States and France, and such a question was not asked." On January 19, the South African authorities announced plans to hold joint naval exercises with Russia and China off their coast from February 17 to 27. And on January 23, Russian Foreign Minister Sergei Lavrov met with Naledi Pandor.
South Africa is the only African country with the status of a strategic partner of the European Union, and the main trading partner of the EU on the African continent. In 2021, the volume of trade between the EU and South Africa reached a record level and amounted to 44 billion euros.
During his visit, Borrell announced a new program to support the gradual transition of South Africa to renewable energy sources. For this, the EU will allocate 35 million euros in grants and 1 billion euros in soft loans through the European Investment Bank.
Source: DW
Earlier media reported that a Russian ship was secretly delivering ammunition to South Africa.
Lavrov laid flowers at the monument to Pushkin in Africa

News from Perild.com in Telegram. Subscribe to our channel