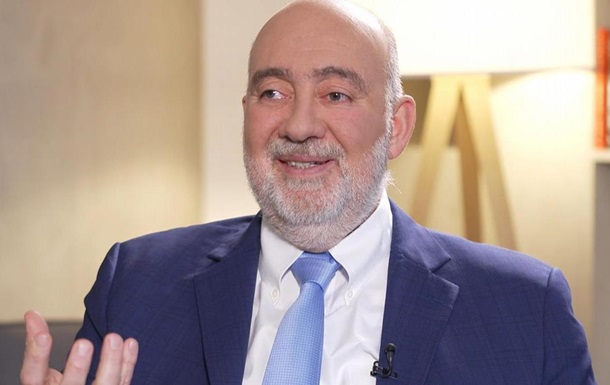 Photo: DW
Israel forced to act quietly, explained Ron Prosor
Ron Prosor called for understanding of the reserved position taken by Israel on this issue.
Israel is supporting Ukraine in the war against Russia on a larger scale than the public knows. This was stated by the Israeli Ambassador to Germany, Ron Prosor, in an interview with Funke Mediengruppe, published on Saturday, January 28.
Israel is helping Ukraine, "but behind the scenes and much more than is known," the diplomat said.
He called for understanding of the restrained position taken by his country on this issue.
"We have Russians in Syria. As you know, the Israeli army regularly suppresses the supply of weapons from Iran to Syria and Lebanon. Among them are Iranian drones and missiles that Russia uses in Ukraine," Prosor said.
The second circumstance, by virtue of which Israel is forced to act quietly, he called the presence in Russia of a large Jewish community.
Israeli authorities have repeatedly and unequivocally condemned Russia's war of aggression in Ukraine, and on January 19, new Foreign Minister Eli Cohen assured Kyiv that humanitarian aid would continue to be provided. In general, however, Israel continues to take a rather low-key position and categorically rejects the supply of weapons to Ukraine.
Earlier, Defense Minister Alexei Reznikov said that Israel rejects proposals for cooperation with Ukraine.
Meanwhile, the media reported that the Pentagon was using Israel's stockpile of US munitions to meet Ukraine's urgent need for artillery shells.
In addition, Ukrainian Ambassador to Israel Yevgeny Korniychuk said that Israel is transferring technology to Ukraine related to intelligent warning of missiles and drones.

Source: Russian Service DW

News from Perild.com in Telegram. Subscribe to our channel