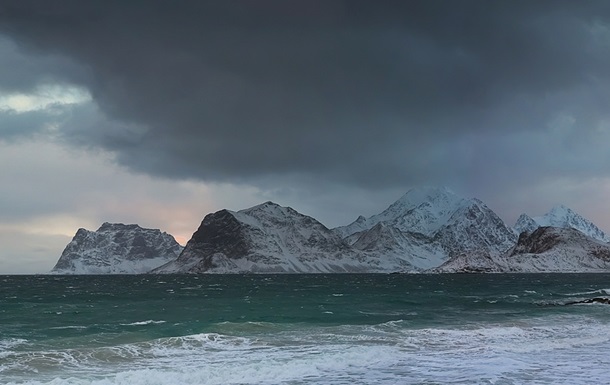 Photo: Social networks
Norwegian Sea (illustrative photo)
Oslo plans to conduct further research offshore to learn how to minimize environmental damage.
A Norwegian research team has discovered significant reserves of metals and minerals on the continental shelf of their country. This was reported on Friday, January 27, by the Reuters news agency, citing the authorities of the kingdom.
The media notes that in remote areas of the Norwegian and Greenland Seas, according to preliminary estimates, there are deposits with 38 million tons of copper and 45 million tons of zinc.
In addition, 24 million tons of magnesium, 3.1 million tons of cobalt and 1.7 million tons of the rare earth metal cerium, used in alloys, were found on the shelf.
The media adds that deposits of rare earth metals have been discovered on the shelf: neodymium, yttrium and dysprosium.
"High-priced rare earth metals are essential for the production of wind turbines and electric vehicle engines," notes the Norwegian Petroleum Directorate.
Norway plans to carry out further research offshore to determine how much minerals can be extracted with minimal environmental impact.
It should be noted that the day before, environmental activists called on the Norwegian authorities to suspend mining on the shelf until the consequences of mining for marine flora and fauna are carefully studied.
Recall that we previously wrote that a large gas field was discovered on the shelf in the Norwegian Sea.
As previously reported, Norway is ready to provide Ukraine with the necessary amount of gas for this winter.

News from Perild.com in Telegram. Subscribe to our channel