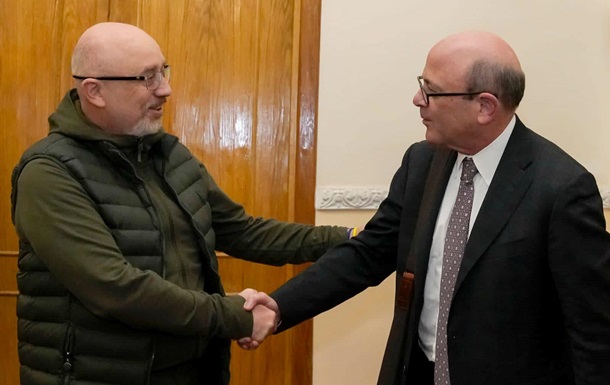 Photo: facebook.com/reznikovoleksii
Alexei Reznikov met with Pentagon Inspector General Robert Storch
The Minister of Defense of Ukraine and the Inspector General of the US Department of Defense discussed issues of cooperation and arms control.
Defense Minister Alexei Reznikov on Friday, January 27, held a meeting with Pentagon Inspector General Robert Storch during which he discussed the monitoring of Western weapons. Reznikov announced this on Facebook.
Reznikov said that the meeting was substantive and substantive, and its results are very important for further close cooperation.
"The delegation of American inspectors noted the first results of the implementation of the LOGFAS logistics program in the Ministry of Defense of Ukraine, which allows monitoring the supply of weapons from partner countries and controlling the movement of material and technical assistance," the minister informed.
According to him, the parties also discussed further work on automation to ensure control and the impossibility of corruption.
"Our partners are convinced that all the weapons and equipment delivered from the United States in the appropriate amount are effectively used by Ukrainian defenders," Reznikov said, stressing that the war would certainly end with Ukraine's victory.
The official added that this is precisely why it is now necessary to lay the foundation for cooperation in the post-war period – to restore an independent and sovereign Ukraine.
"It is important that this strategy be known to our allies and friends abroad, who once again today were convinced of our complete openness," the head of the Ukrainian defense department summed up.
Earlier, the Pentagon unveiled the contents of a new aid package to Ukraine.
U.S. advises Ukraine not to advance – Reuters

News from Perild.com in Telegram. Subscribe to our channel