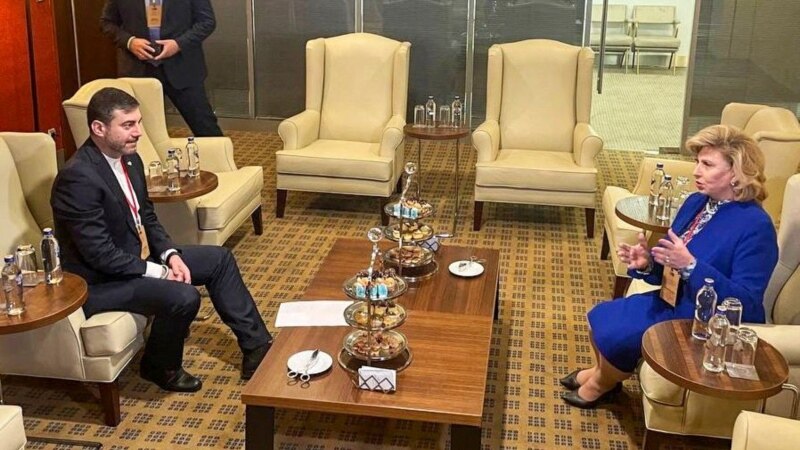 The Commissioner for Human Rights in Russia, Tatiana Moskalkova, said that she had discussed the issue of the exchange of the wounded with the Ukrainian Ombudsman Dmitry Lubinets. Turkish Ombudsman Şeref Malkoç also took part in the online talks.
According to Moskalkova, the parties agreed "to assist in the exchange of lists of seriously wounded persons subject to repatriation," as well as to assist the competent authorities "in the return of citizens subject to deportation," the Russian Ombudsman wrote on her Telegram channel.
The Ukrainian side has not yet commented on the negotiations between Moskalkova and Lubinets.
On Thursday, Lubinets said in an interview with the Ukrainian public broadcaster Suspilna that he had recently become "restrainedly optimistic" about Moscow's treatment of Ukrainian prisoners of war, but negotiations with Moskalkova were "difficult."
On January 11, both Ombudsmen held a face-to-face meeting in Turkey. Following its results, Moskalkova wrote on her Twitter that an agreement had been reached on the exchange of 40 Russian prisoners of war. On January 14, Reuters, citing the Ukrainian military, reported that the exchange was canceled at the initiative of the Russian side, but Moskalkova wrote about it as having taken place.
On January 17, Turkish Ombudsman Şeref Malkoç said that with the mediation of Ankara, a number of major exchanges of prisoners of war between Ukraine and Russia are being prepared. According to him, the Ukrainian side presented a list for the exchange of 800 prisoners, and the Russian side – a list of 200 people. Moskalkova then denied the agreement on the exchange of prisoners of war.
Turkey also takes the initiative to create a humanitarian corridor through Istanbul, which can be used to transport wounded military and civilians, especially children, women and the elderly.
According to Alena Verbitskaya, Commissioner for Military Rights in Ukraine, more than 3,300 Ukrainian military are now in captivity in Russia. More than 15 thousand people, including civilians, are considered missing.