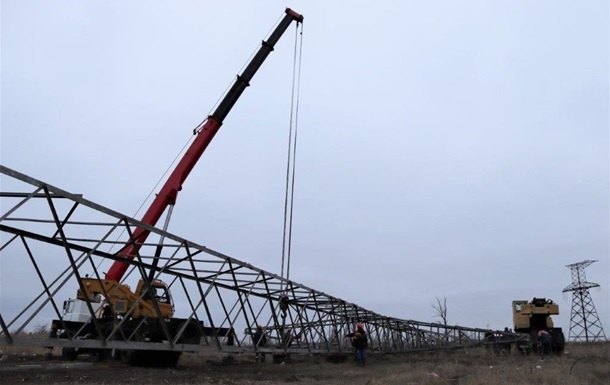 Photo: Ukrenergo
Two days ago, the Russians damaged high-voltage network facilities
The most difficult situation in the Odessa region. It takes more time to repair the damage.
Electricity consumption has decreased in Ukraine, which is typical for weekends. But the volume of this decrease is small, so the deficit in the energy system remains significant, according to Ukrenergo on Saturday, January 28.
It is indicated that as a result of the attack of the Russian aggressors on January 26, significant damage was caused to several objects of the high-voltage network. At the same time, the power system was still recovering from the previous series of enemy rocket attacks, which caused damage to the power units of power plants.
As a result, electricity production at operating power plants cannot fully cover consumption. All oblenergos have been notified of daily consumption limits.
"The most difficult situation is in the Odessa region due to significant damage, the restoration of the region's planned power supply scheme requires more time than before," Ukrenergo said.
On the eve it was reported that Russia recognized the impact on the energy sector of Ukraine. The aggressors allegedly managed to hit all the designated targets, which means that "the goals of the massive strike have been achieved."

News from Perild.com in Telegram. Subscribe to our channel