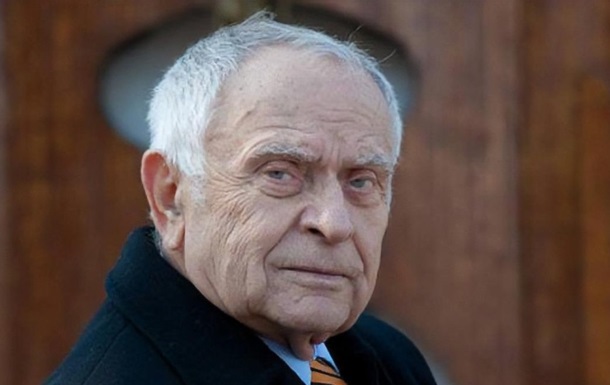 Photo: Focus
Died Dmitry Pavlychko
In 1995-1998, Pavlychko was the Ukrainian Ambassador to Slovakia, and in 1999-2002, the Ukrainian Ambassador to Poland.

The famous Ukrainian poet, public and political figure, former people's deputy and diplomat, Hero of Ukraine Dmitry Pavlychko died at the age of 94, head of the National Union of Writers of Ukraine Mykhailo Sidorzhevsky said on Facebook.
"Dmitry Pavlychko died this evening. Bogdan Goryn just told me about this with reference to the writer's daughter," Sidorzhevsky said.
Dmitry Pavlychko is a poet, translator, literary critic, publicist, member of the sixties, social and political figure, in 2004 he was awarded the title of Hero of Ukraine. Cavalier of the Order of Prince Yaroslav the Wise IV, V degree (1999, 2009), Order of Merit III degree (1997), Order of Liberty (2015), laureate of the Taras Shevchenko National Prize (1977).
Born September 28, 1929. In 1945-46 he was imprisoned on charges of belonging to the UPA. Later he was one of the organizers of the People's Rukh of Ukraine, the Democratic Party of Ukraine, the first chairman of the Ukrainian Language Society named after T. G. Shevchenko. One of the authors of the Declaration on State Sovereignty of Ukraine.
In 1990-1994, 1998-1999, and also in 2005-2006 he was a people's deputy.
In 1995-1998 he was the Ambassador of Ukraine to Slovakia, and in 1999-2002 – the Ambassador of Ukraine to Poland.