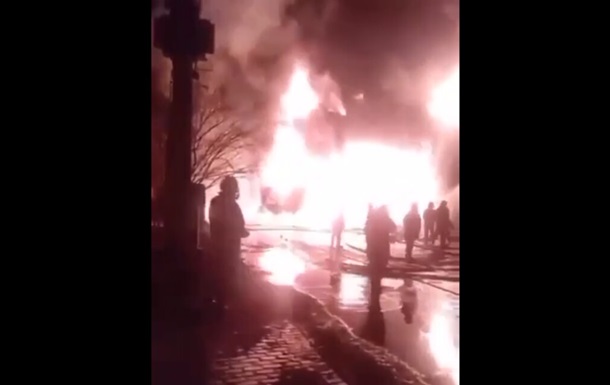 Explosions sounded at a number of strategic enterprises in Iran
The Iranian Defense Ministry said three drones were shot down in the sky over Tehran.
The Iranian Ministry of Defense raised combat aircraft into the air. Explosions were heard in different parts of the country at factories related to the country's military industry. What happened on Sunday, January 29, is reported by a number of Telegram channels, Russian media.
In particular, as stated in Twitter OSINTdefender, at large enterprises in different parts of Iran tonight, sounded at least four strong fires, which were accompanied by explosions.
As of 01:00 Kyiv time, explosions were confirmed at four sites:
at a defense enterprise in the city of Isfahan;

in the city of Khoi in the province of Western Azerbaijan;

at a petrochemical plant in the city of Azershahr, East Azerbaijan;

in the town of Keredj, Alborz province.
It is also known that a siren sounds at the Mehrabad airport in Tehran.
Meanwhile, Azerbaijan is evacuating its embassy from Tehran.
Recall that in the city of Isfahan in Iran, an explosion occurred in one of the centers for the production of ammunition of the Ministry of Defense of the country.
Earlier there was an armed attack on the Azerbaijani embassy in Iran. The attacker opened fire from a Kalashnikov assault rifle at the security post and shot the head of the security service. Two security guards of the diplomatic department were also injured.

News from Perild.com in Telegram. Subscribe to our channel