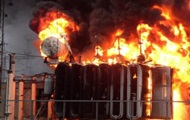 According to the newspaper, there were four explosions at the site at an advanced weapons development facility, and the damage goes far beyond the "minor damage to the roof" that Iran claims.
At the same time, according to the Jerusalem Post, Israel did not admit its involvement in the incident, but most Western intelligence and Iranian sources attribute Mossad with equally successful attacks on the Iranian nuclear facility in Natanz in July 2020, another nuclear facility in Natanz in April 2021, another nuclear facility at Karaj in June 2021 and the destruction of about 120 or more Iranian drones in February 2022.
At the same time, as journalists write, Iran's reaction coincides with the reaction to similar incidents.
"In each of these incidents, Tehran first tried to pretend that the attacks were not successful, and admitted the extent of the damage only when satellite photographs or other evidence fell into the public sphere," the article says.
As the Jerusalem Post notes, the Isfahan plant was used from time to time to resolve various nuclear issues, including non-nuclear ones. The media writes that Iran even at some point informed the IAEA that part of the nuclear activities carried out at the Kerej nuclear facility until June 2021 were transferred to Isfahan.
Recall that on the night of January 29, explosions thundered at a number of strategic facilities in Iran. The Iranian Defense Ministry claims that a drone attack was carried out. In Isfahan, an explosion occurred in a factory warehouse with ammunition.