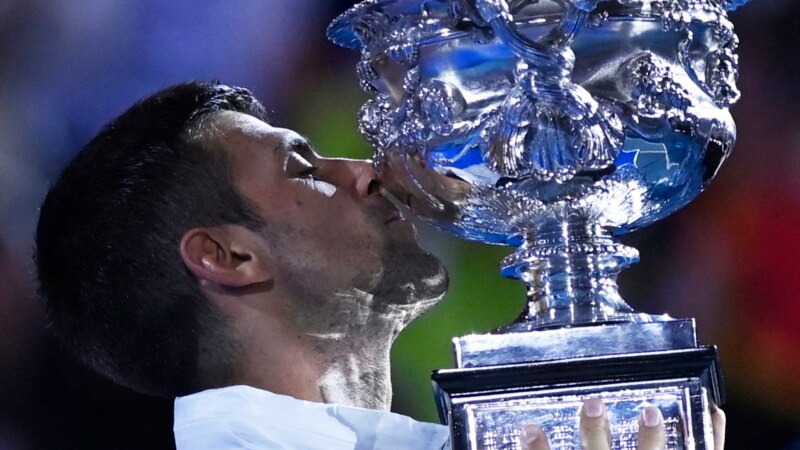 Serbian tennis player Novak Djokovic has won the Australian Open for the tenth time in his career. In the final, he defeated the fourth racket of the world Greek Stefanos Tsitsipas.
The 35-year-old tennis player is now equal in the number of major victories with Rafael Nadal.
In total, Djokovic has 22 wins in all Grand Slam tournaments.
The Australian Open Grand Slam was held in Melbourne. Its prize fund is over $50 million.
At the Australian Open tennis tournament, there is a scandal over the flags of the Russian Federation and actions in support of Putin. The Ambassador of Ukraine to Australia called for the father of the famous Serbian tennis player Novak Djokovic to be banned from attending the tournament. The man posed with the fans in T-shirts with the Z symbol and a portrait of the President of Russia:
Last year, he was unable to confirm your title in this tournament because he was deported from Australia due to lack of a Covid-19 vaccination.
In the Australian Open tournament, Russians and Belarusians took part "on the terms of neutrality" – without indicating the country, as well as the flag and anthem. The Russian flag appeared only once – in the stands during the match between Russian Kamilla Rakhimova and Ukrainian Katerina Beindl.