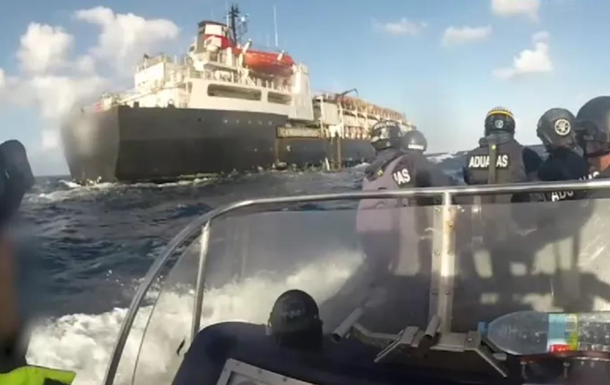 Photo: Screenshot
Spain seizes $114 million worth of cocaine from cattle ship
International organizations are reinventing themselves to transport drugs from Latin America to Europe.
Spanish police have seized 4.5 tons of cocaine worth an estimated €105 million ($114 million) from a cattle ship off the Canary Islands. The raid was carried out earlier this week, on Saturday, January 28, the police said in a statement.
The ship Orion V sailed under the flag of Togo from Colombia. 28 crew members were arrested. The operation to arrest them was carried out in cooperation with the police of Togo and the US Drug Enforcement Administration. The ship has previously stopped in ports in more than ten countries.
The police say that drug traffickers began to look for new ways to deliver drugs to Europe from Latin America. Namely, smugglers began to use ships to transport livestock, because it is more difficult to track the cargo being transported.
"International organizations are once again starting to transport drugs from Latin America to Europe, using livestock to make it difficult to control and localize the cargo," the Spanish police said.

(embed)https://www.youtube.com/watch?v=-MK-8TWUVqA(/embed)
Recall that in Egypt, the court sentenced 29-year-old Ukrainian Lyudmila Balakina to life imprisonment and a fine for trying to import drugs.
Recall that an elite drug dealer who sold cocaine in nightclubs in Kyiv was sentenced by the court to five years in prison.

News from Perild.com in Telegram. Subscribe to our channel