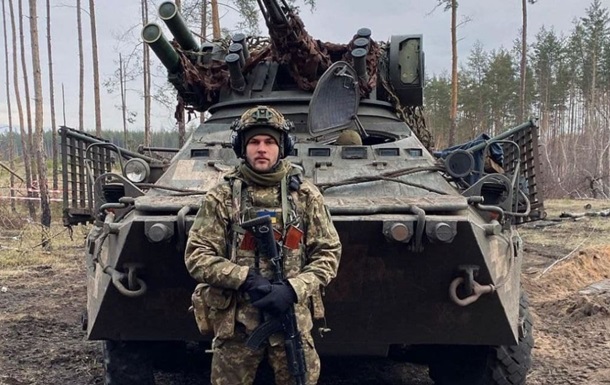 Photo: Vladimir Androshchuk/facebook.com/pronin.evgen
Vladimir Androshchuk gave his life defending his homeland from Russian invaders
The Ukrainian sports community has suffered another heavy loss in connection with the war against the Russian Federation.
In the battles near Bakhmut in the Donetsk region, 22-year-old athlete Vladimir Androshchuk died. This was announced on Saturday, January 28, by the Acting President of the Athletics Federation of Ukraine Evgeny Pronin.
"Our athlete, all-rounder and real hero Vladimir Androshchuk died in the battles for Ukraine. Just recently we saw Vladimir in the athletics sectors. Sincere condolences to the family, friends and relatives. Glory to all the athletes who died for the freedom of Ukraine! Glory to all Ukrainian heroes!", – the message says.
It should be noted that before the start of the full-scale Russian invasion, he repeatedly became the winner of track and field starts in Ukraine, represented our country at international competitions.
Androshchuk in 2018 joined the national team for the U-18 European Championship in athletics, and in 2019 he won the decathlon at the Ukrainian U-20 Championship. In 2020, Volodymyr also represented Ukraine at the U-20 European Championship, where he finished sixth in the modern pentathlon.
Recall that the winner of the MMA World Cup Eduard Kostritsa died at the hands of Russian invaders. A 30-year-old athlete with the call sign "Dangerous" defended Bakhmut and was killed on January 23.
Earlier, the famous Ukrainian figure skater Dmitry Sharpar died in the battles near Bakhmut.

News from Perild.com in Telegram. Subscribe to our channel