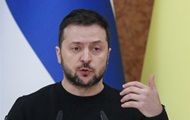 On Sunday, On January 29, a regular meeting of the Headquarters of the Supreme Commander-in-Chief was held. One of the topics of discussion was the situation in the Donetsk direction. President of Ukraine Volodymyr Zelensky Telegram.
According to him, during the Headquarters, reports were heard on the situation at the front, including in the east and south.
"We have considered important information from intelligence about the possible actions of the enemy in the near future. We are preparing for all possible events," the president said.
Zelensky added that during the Headquarters, the issue of ensuring the key needs of Ukrainian defenders in weapons, military equipment and ammunition for operations scheduled for 2023 was discussed.
"2023 must be and will definitely be the year of our victory," the head of state stressed.