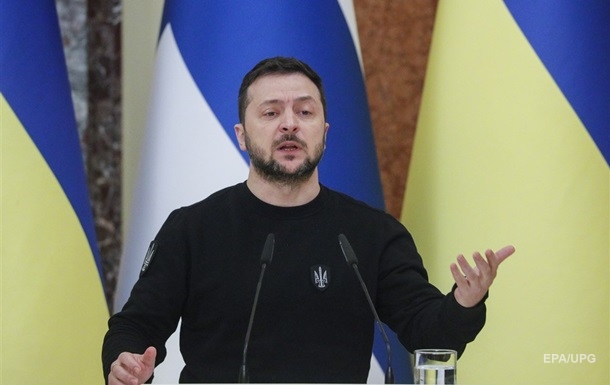 Zelensky spoke about the prospects for war
Following the meeting of the Headquarters of the Supreme Commander-in-Chief, Zelensky noted that the situation at the front was "very tough."

President Volodymyr Zelensky said that Russia is trying to prolong the war, and Ukraine must speed up events and the supply of weapons.
"We are doing everything so that our pressure still outweighs the assault capabilities of the occupiers. And it is very important at the same time to maintain the dynamics of defense support from our partners. The speed of delivery has been and will be one of the key factors in this war. Russia hopes to prolong the war, deplete our forces. We we must make time our weapon. We must accelerate events," Zelensky said in his evening video message.
Following the meeting of the Headquarters of the Supreme Commander-in-Chief, the President noted that the situation at the front was "very tough."
"Bakhmut, Ugledar and other areas in the Donetsk region are constant Russian assaults. Constant attempts to break through our defenses. The enemy does not count people and, despite its numerous losses, maintains a high intensity of attacks. In some of its wars, Russia lost in general less than it puts there , in particular near Bakhmut," he said.
The President recalled that this week Ukraine has significant defense results in relations with the United States, Germany, Poland, Canada, Belgium, Norway, Italy and other countries.
"We must make next week no less strong for our defense," he said.
Recall that behind the decision to sharply increase military aid to Ukraine is the concern in some Western capitals that time may be on Russia's side, according to The Wall Street Journal.
As the newspaper writes, this concern indicates that the window of opportunity for Ukraine is not endless, and it needs powerful Western weapons in the near future to increase the momentum it achieved during the counter-offensive last year.