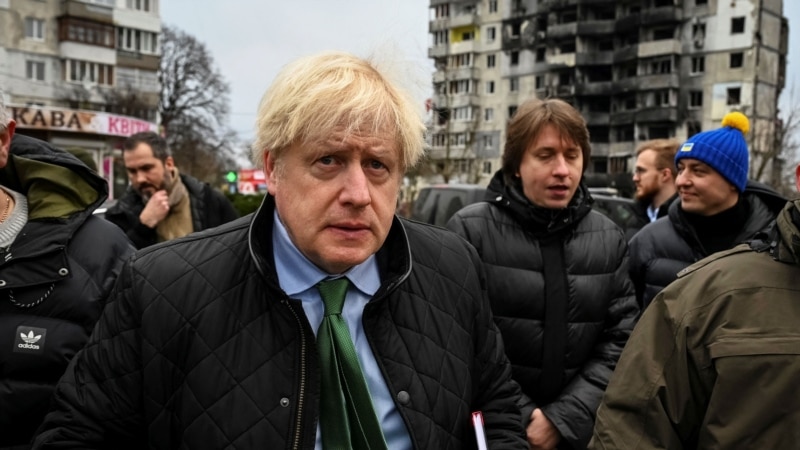 Former British Prime Minister Boris Johnson has revealed that Russian President Vladimir Putin threatened him with missiles during a February phone call ahead of Russia's invasion of Ukraine.
"At some point, he kind of threatened me and said:" Boris, I don't want to hurt you, but with a rocket it will only take a minute, "or something like that," Johnson quotes the words of the Russian president in the documentary. movie "Putin vs. the West", which comes out January 30 on the BBC.
The long phone call took place last February, and Putin's comment came after Johnson's warning that a war in Ukraine would be disastrous by leading to Western sanctions.
Johnson also tried to convey to the Russian president that Ukraine would not join NATO anytime soon, and warned him that any invasion would mean "more NATO, not less NATO" on Russia's borders. According to the former British prime minister, during the conversation he got the impression that Putin "simply played along" Johnson's attempts to persuade him to negotiate.
The Russian side reported on a telephone conversation between Putin and Johnson on February 2, 2022, a day after the trip of the then British Prime Minister to Kyiv, where he held talks with Ukrainian President Volodymyr Zelensky.
The Kremlin's account of Putin's phone call with Johnson claimed that there was a "fairly detailed exchange of views" on both the Ukraine issue and Russian demands for so-called security guarantees. The President of Russia, in particular, declared NATO's unwillingness to "adequately respond" to "Russian concerns."
A spokesman for the British prime minister said Johnson expressed deep concern about Russian "hostile behavior" on the border with Ukraine and said that any Russian incursion into Ukrainian territory would be a "tragic mistake."
Johnson has made several visits to Ukraine since February last year, his last visit on January 22.
Following the meeting with Zelensky, Johnson called for a redoubling of efforts to provide Ukraine with everything it needs. The former British prime minister said that the best end to the war is a victory for Ukraine, and the sooner Vladimir Putin is defeated, the better it will be not only for Ukraine, but for the whole world.