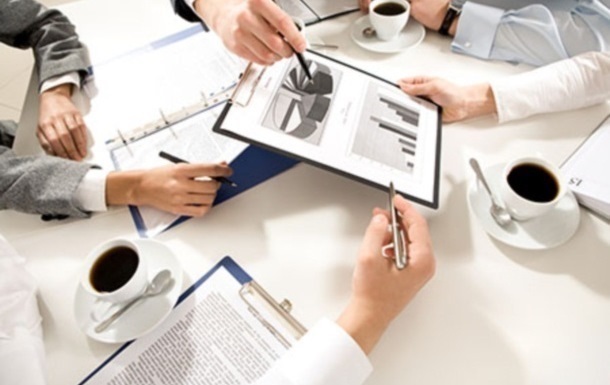 Photo: Perild.com
83% of companies that are members of the European Business Association experienced a drop in business
Only 6% of those surveyed reported no change, and another 11% can boast of an increase in income in such a difficult year.

83% of companies that are members of the European Business Association experienced a business drop in 2022. This is reported by the European Business Association.
The EBA press service notes that before the full-scale invasion, 83% of companies expected positive dynamics in the development of their business in 2022. The same share of companies is declining today.
"At the end of 2022, most companies report a drop in their revenue in dollars: 29% had a drop of up to 20%, 54% had a drop of 21% or more. Only 6% of respondents reported no change and another 11% can boast of growth income in such a difficult year.
The anti-rating of current business challenges is led by power outages, communications and the Internet. In addition, companies are experiencing problems with booking employees from mobilization and traveling abroad.
The number of companies that experienced the impact of missile attacks on their activities almost doubled compared to October last year – from 47 to 89%.
"Russian shelling leads to interruption of work processes, reduction in the number of productive hours, difficulties in planning, accumulation of employee fatigue, increased costs due to the use of generators and other negative consequences for the operations of companies," the press service cites the numbers.
As a result of hostilities, 40% of companies suffered direct losses, in addition, 25% have assets in the occupied territories.
"Preferably, these are equipment, machinery, real estate, transport. Business losses remain quite high: 32% report losses up to $1 million, 36% – about losses in the range of $1-10 million, 16% – about losses over $10 million" , says the EBA.
Despite the difficulties, today all 100 EBA companies that participated in the survey are operating, namely: 54% – in full, and 46% – with some restrictions. In October last year, 44% of companies were fully operational. Among businesses that operate partially, 44% limited the geography of their activities, 23% closed part of their offices / retail outlets / branches, and 14% moved their activities online. At the same time, financial stability improves: 27% of companies have financial reserves for six months, 23% for a year, and 36% for a year or more.
Recall that the Interdepartmental Working Group on the accelerated revision of the instruments of state regulation of economic activity recommended that the Cabinet of Ministers abolish a significant part of the instruments of state regulation in areas controlled by the Ministry of Economic Development of Ukraine. The proposals are aimed at making it easier to do business.

News from Perild.com in Telegram. Subscribe to our channel