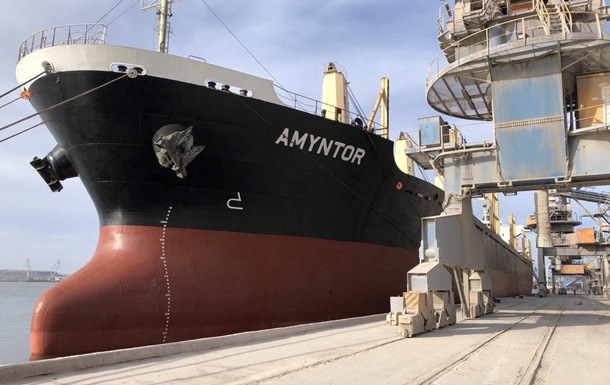 Photo: Ministry of Infrastructure
Now there are 21 vessels under processing in the ports of Big Odessa
As of Monday, 117 vessels are awaiting inspection in Turkish territorial waters.
During the past week, 18 ships left the ports of the Odessa region. They exported 664 thousand tons of agricultural products, which is one third less than the volume of exports for the week before last. This was reported by the Ministry of Infrastructure on Monday, January 30.
In particular, 60,000 tons of wheat were shipped to Kenya, 56,000 tons to Bangladesh, and 60,000 tons of sunflower oil to India.
"A critically low rate of vessel exit from ports remains – 2.5 vessels per day. This is an indicator that was still at the beginning of the work of the Grain Initiative, when export volumes were insignificant. At the same time, the number of vessels that undergo inspection in the Bosphorus and receive permission to move under loading in Ukrainian ports, also does not exceed three ships per day," the report says.
It is indicated that the Russian side is deliberately increasing the queue of ships. As of today, 117 vessels are awaiting inspection in Turkish territorial waters. Last week alone, only 20 inspections took place, with the minimum required 84.
"The registration of vessels for participation in the initiative is also slowing down: out of more than 80 declared vessels, Russians daily register only two or three vessels on average without explanation," the Ministry of Infrastructure added.
There is also a decrease in export volumes by almost 30% compared to the previous month.
Now there are 21 vessels under processing in the ports of Big Odessa. They load about 1 million tons of Ukrainian agricultural products. Only three ships move along the grain corridor for loading.
In total, since August 1, 687 ships left the ports of Greater Odessa, exporting 18.9 million tons of food to the countries of Asia, Europe and Africa. With the stable functioning of the grain corridor, this figure could reach more than 28 million tons.
Earlier, Minister of Agrarian Policy and Food Nikolai Solsky announced the cost of a day of idle ships in the Bosphorus. These delays can last for weeks. At the same time, all funds are assigned to Ukrainian farmers.

News from Perild.com in Telegram. Subscribe to our channel