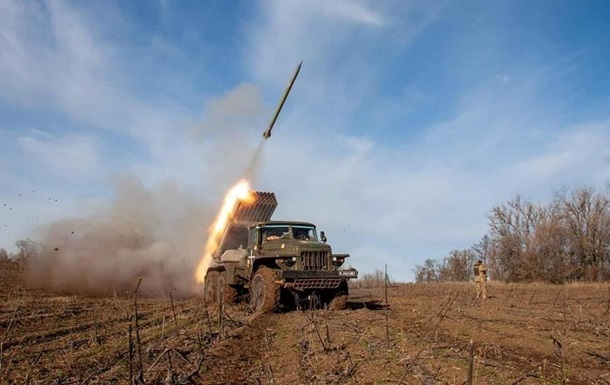 Photo: General Staff of the Armed Forces of Ukraine
Opposition to the aggression of the Russian Federation is now at the stage of positional war
American analysts believe that now the confrontation with Russia is in the third stage – a positional war.
Experts from the Institute for the Study of War (ISW) identified three key stages during the 11 months of the war between Russia and Ukraine: the period of the occupiers' initiative, the counteroffensive of the Armed Forces of Ukraine and the period of positional warfare. This is evidenced by the ISW report.
Analysts noted that the Russian occupiers had the initiative and were on the offensive from February 24 to July 3, 2022. After the temporary occupation of Lisichansk in early July, their offensive in a number of areas reached a climax.
At the same time, the Ukrainian defenders seized the initiative and launched their first major counteroffensive in Kharkiv Oblast on 6 September. The large-scale autumn counteroffensive ended with the liberation of the western part of the Kherson region on November 11.
The ISW adds that since then, Ukraine has not been able to launch a new major counteroffensive, which allowed the war to turn into a positional war. This stage allowed the occupiers to regain the tactical initiative.
Experts also noted that the scheme for the delivery of Western aid greatly influenced the course of the war. In particular, the delivery of US-made 155-mm artillery systems in April and HIMARS installations in June became important factors in the preparation of the Ukrainian counteroffensive.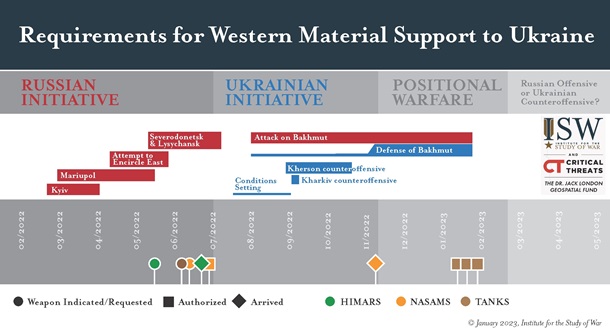 Infographics by ISW
Recall that six systems to counter enemy drones arrived in Ukraine, which are called the Shaheed Catchers.

Washington believes that the Pentagon should send fighter jets to Kyiv

News from Perild.com in Telegram. Subscribe to our channel