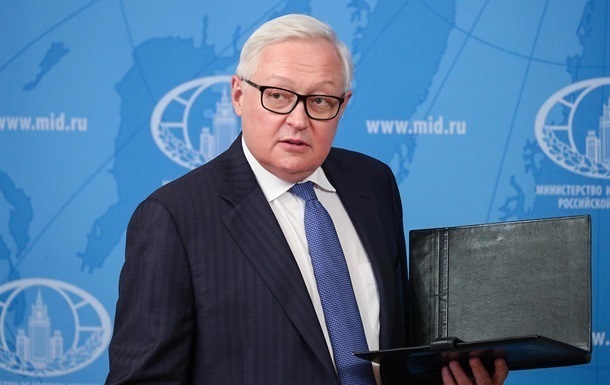 Photo: Russian Foreign Ministry
Sergei Ryabkov complained about NATO's "Russophobic horror stories"
Russia will oppose the US line of inflicting a strategic defeat on the Russian Federation by all available means, Sergei Ryabkov assured.
Russia does not need anything from Western countries, but NATO is zombifying neighboring countries with "Russophobic horror stories." This was stated by Deputy Foreign Minister of the Russian Federation Sergei Ryabkov in an interview for RIA Novosti, published on Monday, January 30.
"We don't need anything from the West. We want to be left alone. But NATO, for its part, with maniacal persistence worthy of a better use, consistently crawled up to the Russian borders, at the same time zombifying our neighboring countries with Russophobic horror stories," Ryabkov said.
According to him, Russia has repeatedly made it clear "both in a good way and in a tougher form" that it will not leave such a policy of the West unanswered.
"We will not give up our legitimate interests in the field of security and will not let the Russian people be offended. The Americans did not hear our warnings and did not take them seriously, but only continued to incite Kyiv against Russia in every possible way," the deputy minister added.
Ryabkov assured that Russia would oppose the US line of inflicting a strategic defeat on the Russian Federation with all available means, Ryabkov said.
He noted that "virtually in all azimuths that can be imagined from the point of view of bilateral dialogue with the United States" the situation is now deadlocked.
"Our relations have been brought to this dead end by Washington's anti-Russian line, which has been toughened year by year and month by month over the past years… The entire security situation, including arms control, has been held hostage by the US line of inflicting a strategic defeat on Russia. We will to resist this in the most decisive way, using all the methods and means at our disposal," Ryabkov said.
Earlier, Kremlin speaker Dmitry Peskov said that the United States does not want an end to the war in Ukraine. In his opinion, the "key" is largely in the hands of Washington, but the current head of the White House does not want to use it.

News from Perild.com in Telegram. Subscribe to our channel