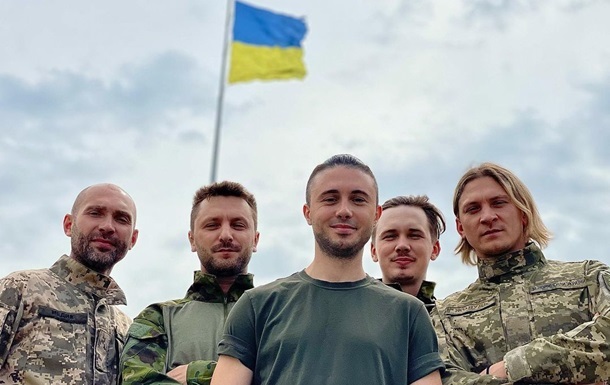 Photo: instagram.com/antytila_official
group Antibodies
The musicians, despite the order of Zaluzhny to leave the advanced positions, still remain fighters of the 130th battalion of territorial defense.
Members of the Ukrainian Antibody group were awarded medals for defending the Kyiv region from Russian invaders and performing combat missions in Irpen. The musicians announced this on Instagram.
So, the band's frontman Taras Topolya, keyboardist Sergei Vusik, guitarist Dmitry Zholud were awarded the medal "Honor. Glory. Power".
Also, by order of the Minister of Defense Oleksiy Reznikov, Serhiy Usyk was separately awarded the Badge of Poshan for military prowess and "significant personal contribution to the development, development and life support of the Armed Forces of Ukraine, achieving high performance in the military sphere and impeccable conscientious service."
"From the society of the city of Kyiv – for courage, patriotism and a high civic position. A clear and courageous civic position throughout the years of the war, hundreds of lives saved, conscientious service in the defense of the native environs of Kyiv and the defense of the country in the north of Kharkiv region," the group's representatives add.
Earlier it was reported that the members of the Antibody team, who from the first days of a full-scale war took up arms and went to defend their homeland, are leaving the front lines.

Antibodies, together with the children's ensemble and the choir, sang the legendary song

News from Perild.com in Telegram. Subscribe to our channel