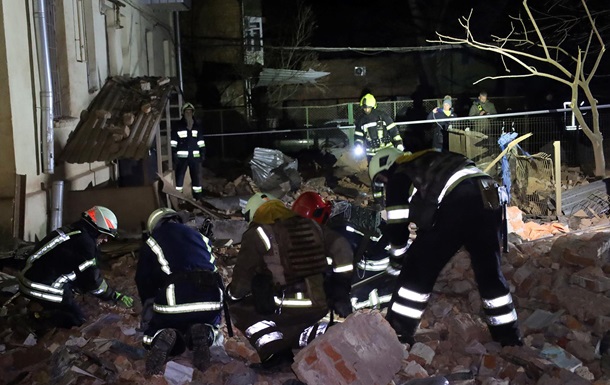 Photo: facebook.com/DSNSKHARKIV
Analysis of the rubble at the site of the Russian missile attack in Kharkov
An elderly woman became the victim of another enemy attack. Her husband and two other people were injured.
On the evening of January 29, the central part of Kharkov was subjected to a missile attack by the Russian Federation, an elderly woman was killed, three people were injured. This was reported by the State Emergency Service and published a photo from the impact site.
It is noted that the incident occurred around 23.00 Sunday. The missile (previously S-300) hit a four-story residential building.
"The explosion partially destroyed its roof and the upper floor. A fire broke out. An elderly woman died. Her husband was saved by rescuers. He and two other residents were injured," the rescuers specified.
At the time of the arrival of the State Emergency Service units, the destroyed roof of the house was burning on an area of ​​​​about 450 square meters. To get to the fires, firefighters had to dismantle the rubble.
At 23.38 the fire was localized, and at 03.18 it was completely eliminated.