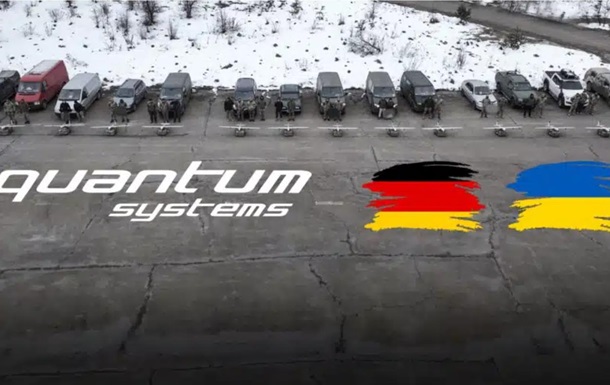 Photo: quantum-systems.com
UAV Vector
The German company announced the delivery of 105 additional reconnaissance drones with a long flight duration to Kyiv.
The Ministry of Defense of Ukraine has ordered 105 Vector reconnaissance drones from the German company Quantum-Systems GmbH. As stated in the message of the company, the supplies will be financed by the German government.
"Quantum-Systems GmbH announces the delivery of 105 additional long-range reconnaissance drones of the Vector type for military support of the Ukrainian Armed Forces, which is funded by the German government," the company said.
Last August, the Ministry of Defense of Ukraine already ordered 33 Vector drones.
QS GmbH clarifies that, thanks to a software update, Vector can work in the absence of GNSS. The company opens a training center for Vector operators in Ukraine. In addition to training, the center will service the systems and purchase the necessary spare parts for repairs.
---

The Vector is a fixed-wing reconnaissance drone that can take off and land vertically. Wingspan Vector – 2.8 m, flight speed – up to 72 km / h. According to the developer, the launch of the UAV does not require a launch catapult or a runway, but it operates at wind speeds up to 12 m/s. The flight time is up to 120 minutes, the range of the system is up to 15 km (it is possible to increase it up to 25 km).
It was also reported that the Ministry of Defense will expand the purchase of Ukrainian drones. 16 state contracts have already been concluded with Ukrainian drone manufacturers
Ukraine is equipped with drones: how the tactics of war will change

News from Perild.com in Telegram. Subscribe to our channel